At Clearview Shields, we work tirelessly to provide the best aftermarket motorcycle windshields on the planet. We never cut corners and only use the best materials available to custom make bike windshields to the personal needs of your individual riding style. A huge factor that plays into a high quality shield is the quality of the plastic material used to form the shield. Two things to look for in a shield are optical clarity and material thickness. A thin shield will wobble and bend at high speeds, resulting in bobble or buffeting. If you're a rider that has been at highway speeds with a thin windshield for an extended period of time, you can certainly attest to this fact.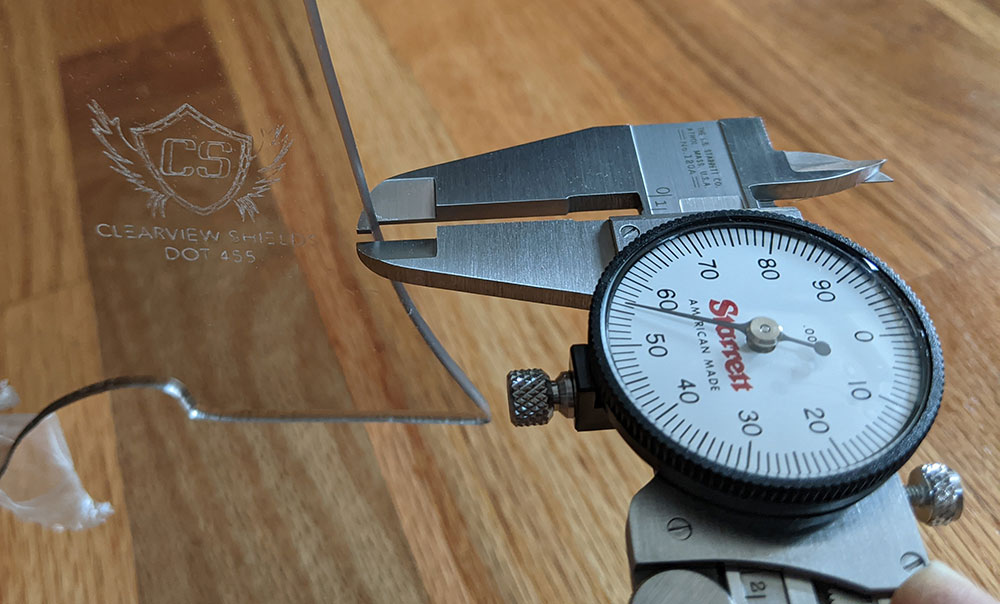 Motorcycle Windshield Thickness
Clearview Windshield thickness ranges from .157″ to .236″ with a common thickness of .177″. A standard stock Harley Davidson Windshield measures from .097 to .197″ with a common thickness of .129″. Clearview Shield Windshields are over 37% THICKER in common thickness.
Bike windshield workmanship is of the utmost importance, so at Clearview Shields we only employ highly trained craftsmen to custom make and quality check every windshield that comes through our factory. Among our many quality proven manufacturing techniques is our polished finish edging method that is used to avoid cracking or crazing along the edge of your shield down the road – no pun intended.
I could go on and on about why we are the best company for you to invest your hard earned money with. However, selecting the perfect shield is an important decision and with most decisions it's important to gather information across the board. Check out these unbiased reviews we have online and consider the facts when deciding what motorcycle shield is best for your ride!
I. Testing of the Clearview Windscreen with Gand-ALF
SMYRNA Cowboy gives us a candid and unbiased review of his vented shield. The shield is tested at 50MPH with a mic located inside a vented helmet. The rider lifts his visor at times to demonstrate the wind noise, or lack thereof. The motorcycle windshield performed great! Thanks for the review SMYRNA Cowboy, hope the leg is all better sir.
II. Testing of Clearview Windshield
Mrcoolrgt has had issues with head buffeting on his bike with his stock shield. He tests 2 aftermarket windshields to try and solve this issue.
Test 1 – Competitor Aftermarket Shield
Rider installed a competitor aftermarket windshield and took the bike to about 50-70MPH. Significant head buffeting and noise was noticed. Mrcoolrgt comments that, "The wind is worse than with the stock shield."
Test 2 – Clearview Windshield
Mrcoolrgt noticed that accessories such as screws and clips were included to install the shield. He tests a large recurve with a 5-way vent. Rider noticed a significant improvement in being able to hear his radio. (no video of this test) Noticed a cleaner airflow and much less wind or buffeting. He tests the Clearview Windshield at 50-80 MPH.
Mrcoolrgt recommended the Clearview Shield. Thanks for the support sir!
II. Clearview GT cut Windshield vs Stock Harley-Davidson Ultra Limited Test
Bry The Biker reviews many motorcycle products and also posts videos of his adventures. He shows the unpacking process and reviews the Clearview windshield with a vent and recurve at various speeds. Temperature during the test was 95 degrees. Bry notes the lack of flex in the screen resulting in a larger air pocket. At 60 MPH the bike can be heard clearly and there exists little to no bobble or buffeting. Bry states, "You can hear the radio better than with the stock shield." He notes that the vent is nice to add airflow to the chest. Passenger also notes that there is no bobble, she was, "Completely wind free." Bry also noted the high level customization available through Clearview Shields such as tint (smoke color shown), height & width.
Bry the Biker highly recommends the Clearview Motorcycle Windshield. Thanks for the review Bry!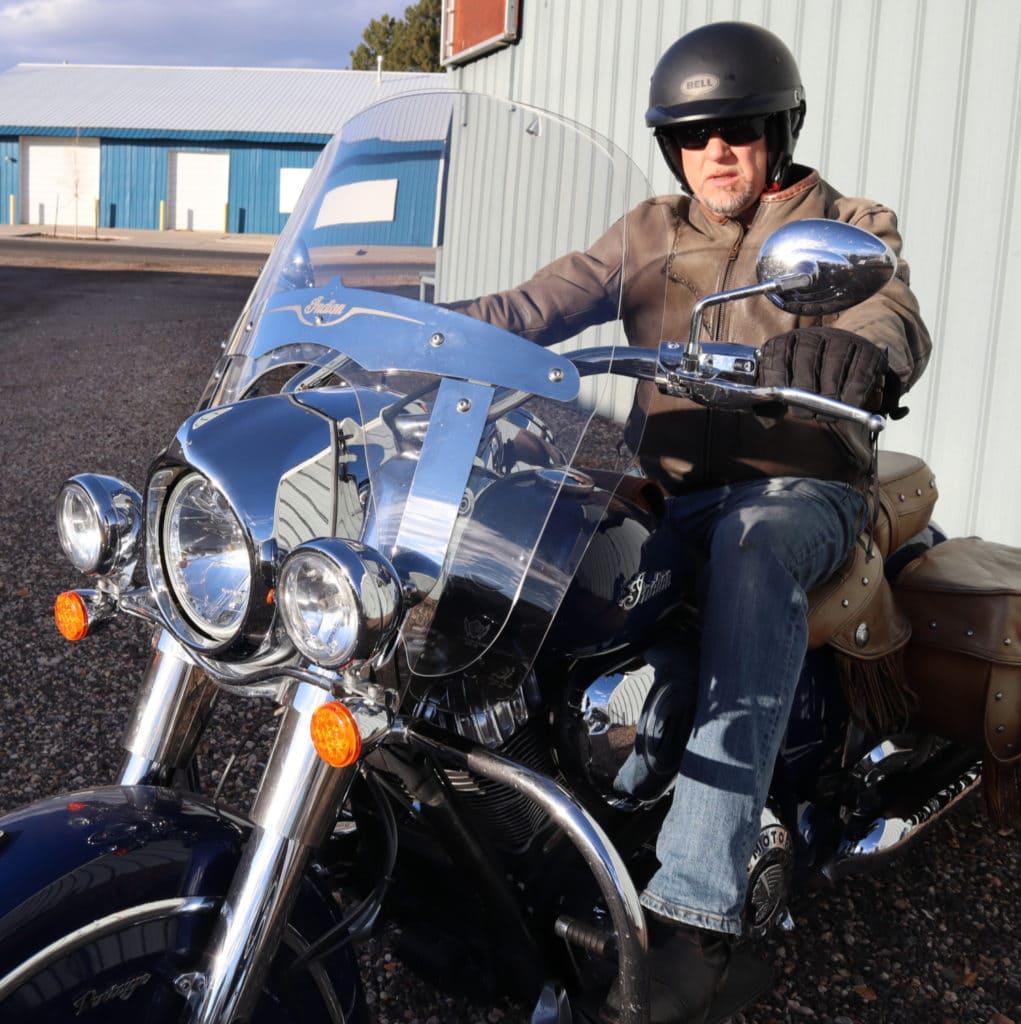 Thanks for taking a look. I believe we can help you select the perfect shield for your bike. With decisions like shield tint, windshield height & width, recurve options, & more, choosing the perfect windshield for your motorcycle can be a bit overwhelming. We are EXPERTS at helping
folks through the process. Please don't hesitate to give me a call with any windshield questions. I've been making motorcycle windshields since 1986 so chances are I can help you with your decision.
Cheers to Riding,
Craig Stenger
Owner
Clearview Shields