Aftermarket Motorcycle Windshield Design
At Clearview Shields that motorcycle windshield is our first and only priority.  It's been our only priority for over 36 years, never changing our focus. Designing, Manufacturing and distributing everything we do in house in full control over every step of the production process. All here in Colorado, USA.
The equipment we use enables our Fabrication Techs to stay close to every step of production, keeping an eye on quality from beginning to the end.  People building product to a tight quality specification that will assure you the rider that you will only receive the best we can offer all while exceeding DOT standards.
Each piece made one at a time through a production process that has been streamlined through recent consulting with Manufacturers Edge, helping us dramatically reduce our lead times while keeping the ability to customize each screen to the rider's specifications. Some may call it old school or low tech but keeping our Fabricators immersed and focused in every step of production keeps everyone and every process maintained at a high level of quality.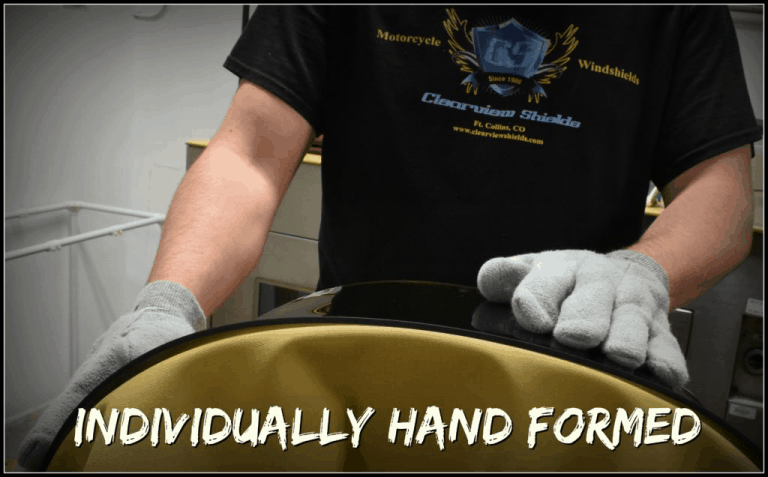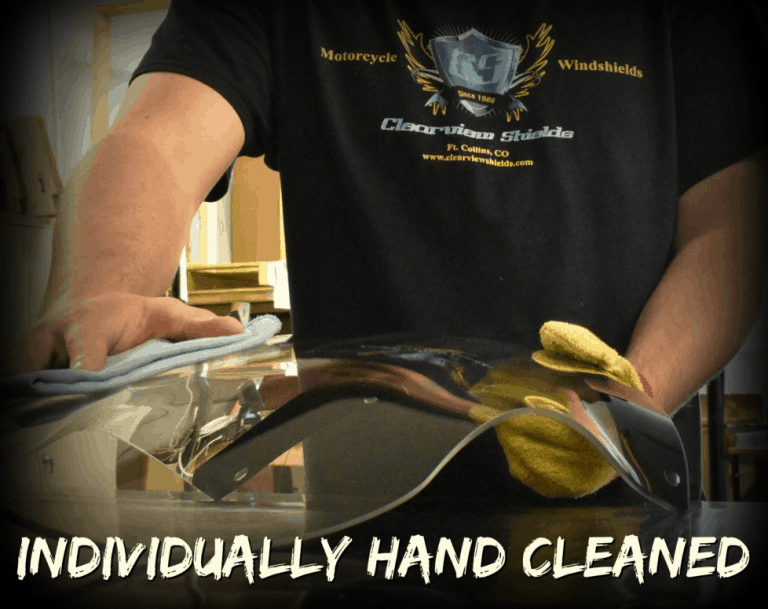 Precision cutting with close attention to quality and detail manually controlling feed rates to detail areas to avoid damage to plastic
Hand polished to secure a smooth edge without heat or chemicals
Hand formed giving the Fab Tech contour sensitivities for flaws that no machine would find.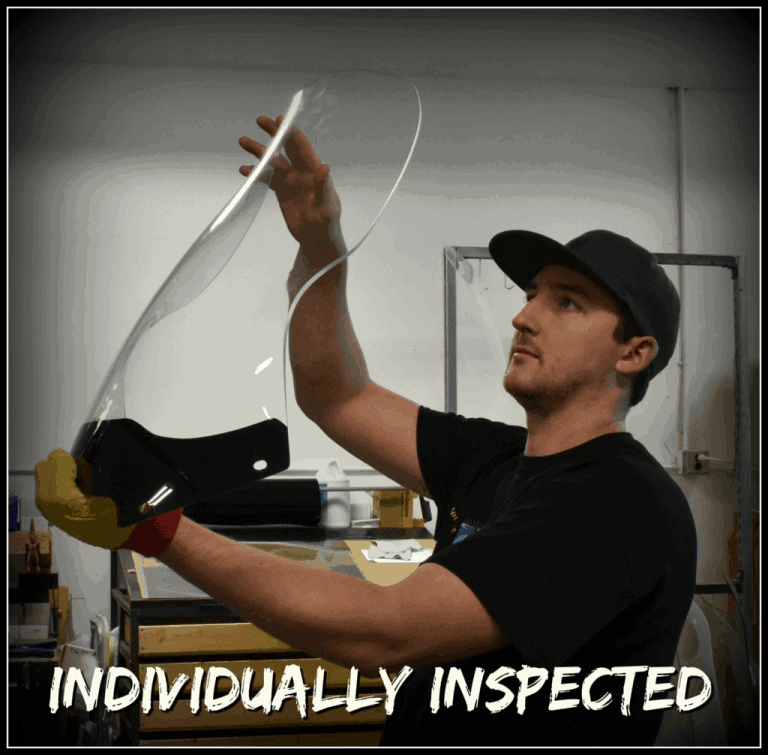 Cleaned, visually inspected and packaged manually to assure the final windshield is released with zero flaws. If any minor surface flaws are detected the Fab tech will call you directly to discuss possibly shipping at a reduced rate. Any major flaws will result in recycling of the screen and an immediate re-fabrication of the order. We can Guarantee no other windshield company holds the quality of their products as high as Clearview Shields.
Details on construction are not just for our Fabrication Technicians. Every person involved with your order has seen the screens being manufactured. Talk to customer service and they can literally watch windshields being made from their desk. It May even be yours. So when you are looking to buy a new screen, don't just ponder how it was made also ask yourself where and by whom it was made, and know with Clearview Shields you will receive the highest quality windshield.
Continue the journey! Learn how to select your new shield and dial in a Clearview.
Knowing how well-crafted your new shield will be