Victory Motorcycle Windshields
---
What Customers Are Saying About Victory Motorcycle Replacement Windshields:
It was fantastic. Fit perfectly on my brackets and the protection provided is excellent. Very happy with your product.
Absolutely amazing. I love it very clear and durable I used my motorcycle polish on it and it helps bead off water and didn't cause it to be hazy or cloudy.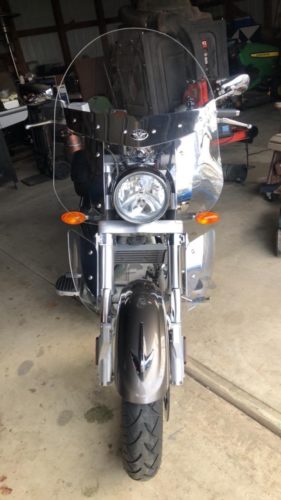 Oh My Gawd!!! After 16 years I decided to replace my original windshield. Picked Clearview because of recommendations. On a Thursday I received a phone call from a number I didn't know, so I let voicemail answer it. It was Ryan from Clearview. There was a problem with my windshield and I can either have this one at a discount or they would make me a new one. I asked what the problem was and he said three small imperfections. How big are they I asked. About the size of a grain of sand he said. Now, I probably wouldn't notice them, but since he offered to make a new one and ship it on Monday I said please make a new one. This is a company I can recite anyone that needs a new windshield. They care about your order. I received it on Thursday, installed the original hardware on Friday (after shining it up to look good on this AWESOME new windshield) and installed it on Saturday. I had to detail the rest of the motorcycle so the windshield didn't look out of place.

GREAT PEOPLE, GREAT PRODUCT. I am telling everyone about these guys.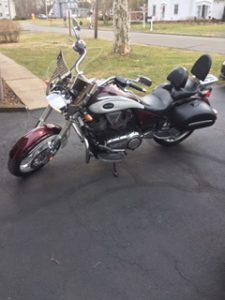 I am very pleased with my new windshield. Installation was easy with the stock brackets. The extra width helps with the wind protection. It arrived in perfect condition, works great and looks great on the bike. I thought the cost was quite reasonable also. I will buy from Clearview again when needed. John