---
What Customers Are Saying About Triumph Motorcycle Replacement Windshields:
Very good shield. Very good fit.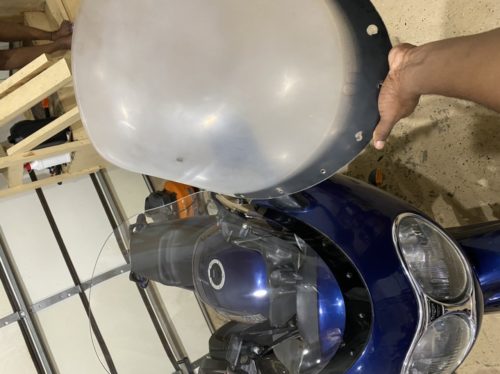 I would love to say this is the best looking shield I've ever seen. I went to get my bike inspected but my it failed because of my stock cloudy windshield. I went searching online to find clear view shields. Hands down best decision I've made. I order the 9hole small-clear shield.
The windshield for my Triumph rocket 3t fit perfectly, I ordered it 3" taller
than stock with recurve, I am 6' 5" and it is right for me, very quiet.
The shield is certainly worth the price.
Great custom windshield for my bike. Great customer service. Even during the pandemic they gave me updates. I will definitely buy another shield from them again.