---
What Customers Are Saying About Our Harley Davidson Replacement Windshields:
4th windshield I've bought. This one was the best fit yet. Took 20 minutes to switch out brackets. Good ffit.
the shield is well made the original brackets from the old shield fit perfect. i did get the shield with the 5 position vent 17.5 with the recurve for my road king i just installed on bike and the weather here in the boston area is wintery and i have not tested it on the road. i will do a review of how it works on a ride in the spring
Works great! Does exactly as described and redirected the air over my helmet. The height I chose was right at my site line, which works, but with a passenger it's a little tall. I still like it and will order another when it's time.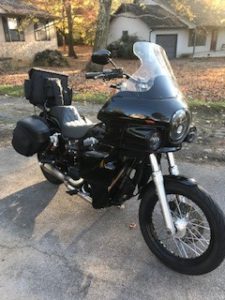 Love My Shield

Jd Customs Custom side cut 16" Light Gray with Recurve
Been using these shields for over 10 years. The recurve is great because you can have a lower windshield that functions like a taller one.
I had a Yamaha Warrior with a Clearview shield and thought it worked great, so I was happy they made one with a vent for my new Road King.
It's been too cold to use the vent, but the curve at the top gets rid of the harsh wind noise I was getting in my helmet off the OEM windscreen.
Great windshield!
This is the second ws I've purchased. I had previously installed one on my 2011 RG and was very pleased with the form and function. Was one of the the first upgrades on my new 2020 RG Limited.
Shadetree