Hello and Thank you for reading this Post! It is designed to help you understand what you are truly looking for from a new windshield. This post also includes all the information you need to learn in order to understand how to purchase a new Bike Screen. Of course you can always give us a call and we would be more than happy to help you though this decision, but it may be 1am in the morning when you've finally found the time to research your new shield and well we won't be manning the phones at that time. Regardless I wanted to at least share our 3o plus years of experience helping riders figure out what they need from a windshield. I will try to make this as short as possible but honestly there is a lot of info to consider before pulling the trigger on buying a new screen.
Over 100,000…… That is the number of motorcycle riders Clearview Shields has helped since we started this business in 1986. This number is really cool to us but why is this number important to you? Well, we have had over 100,000 discussions about Motorcycle windshields, with Motorcyclists, answering questions like:
"What size motorcycle windshield do I need?"
"What is Motorcycle windshield buffeting?"
"How are Motorcycle Windshields Measured?"
"How do I measure for a new Motorcycle Windshield?" ….…and so many more.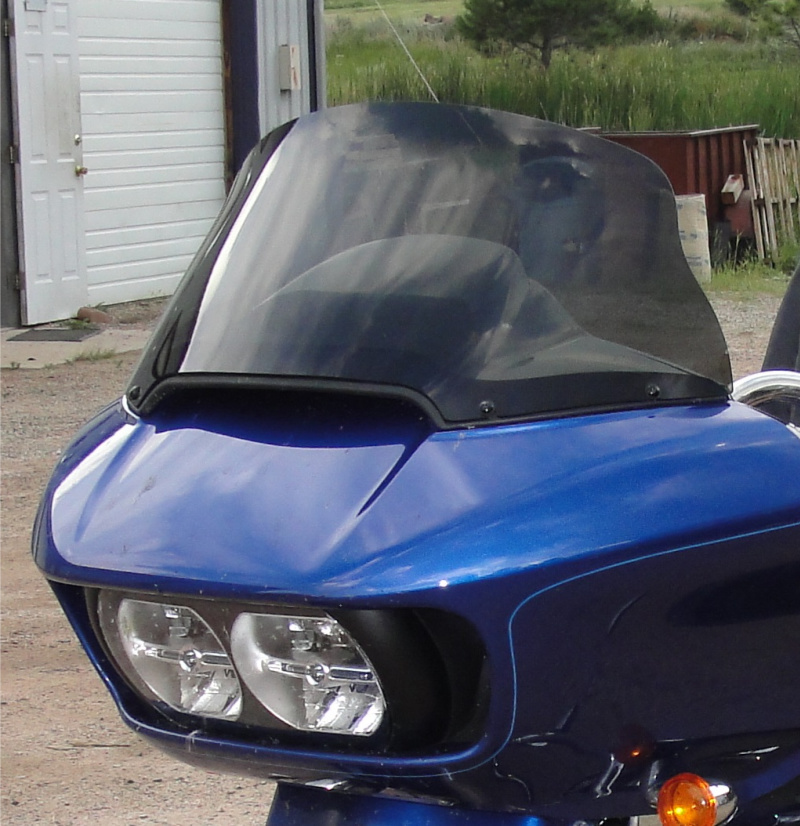 What I'm saying is that we have learned what riders tend to expect from a windshield and have helped them meet those expectations for over 30 years. In addition, we helped them understand what their priorities are when they think about riding, so the windshield won't disappoint when it is time to hit the road.
Something to think about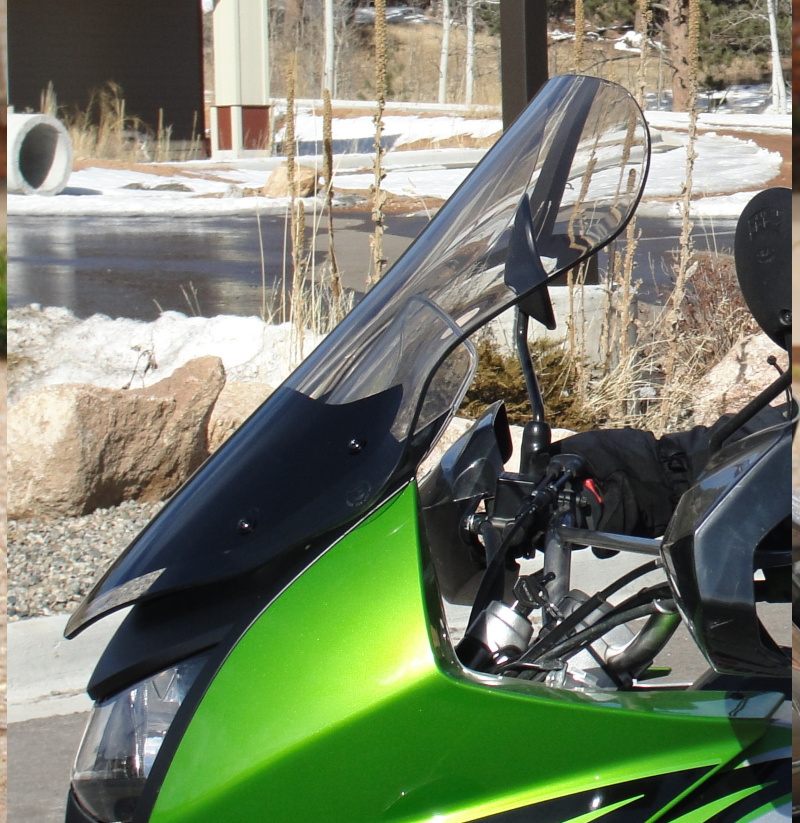 So let me ask you a few questions to think about, (just like I would if you called us for advice).
What do you use your motorcycle for?
How Do you ride it?
Daily to work and back? Do you take it out for a fun Canyon carving ride with your friends or do you take it across the country on the tour of the year?
What is the climate in the state that you live in Warm all year or seasonally set?
Knowing what your expectations are starting out will help you understand the type and size of the screen you will need. Also Understand that if you only have one bike you can transform it to meet all these different types of rides by just changing the windshield.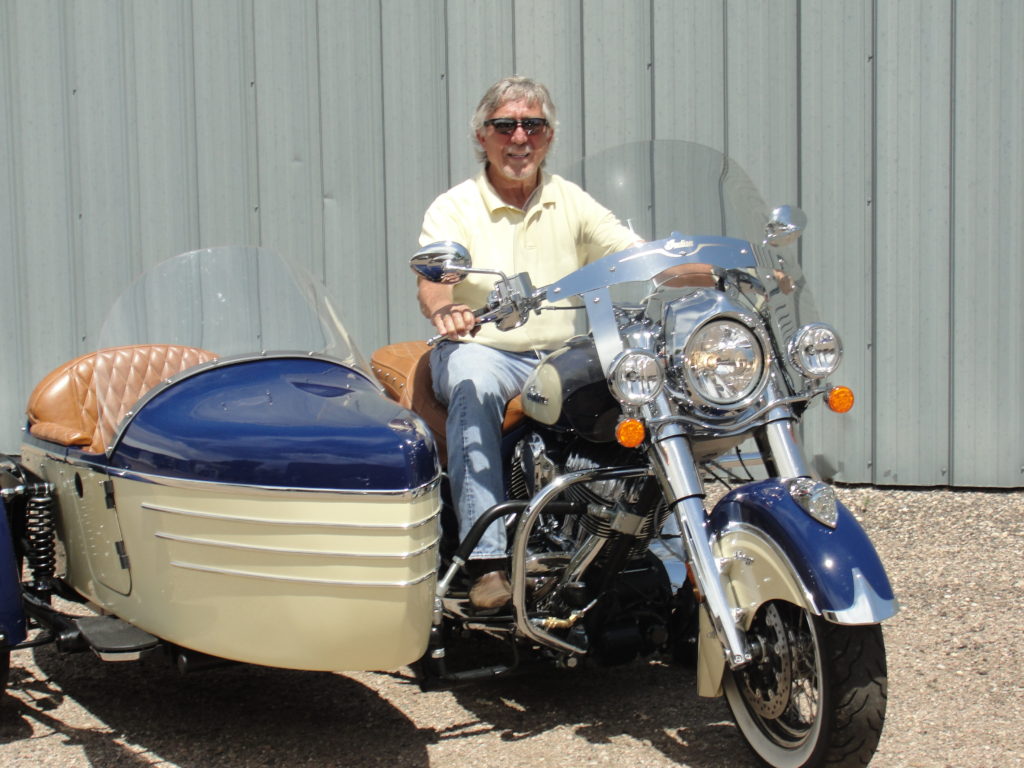 Here is one Example
My wife and myself own a 2014 Indian Vintage.  We both enjoy it, but I find myself using it many times riding solo. This bike like many cruisers, can transform depending on the expectations the operator has planned for it.
Full coverage Daily commuter Motorcycle Windshield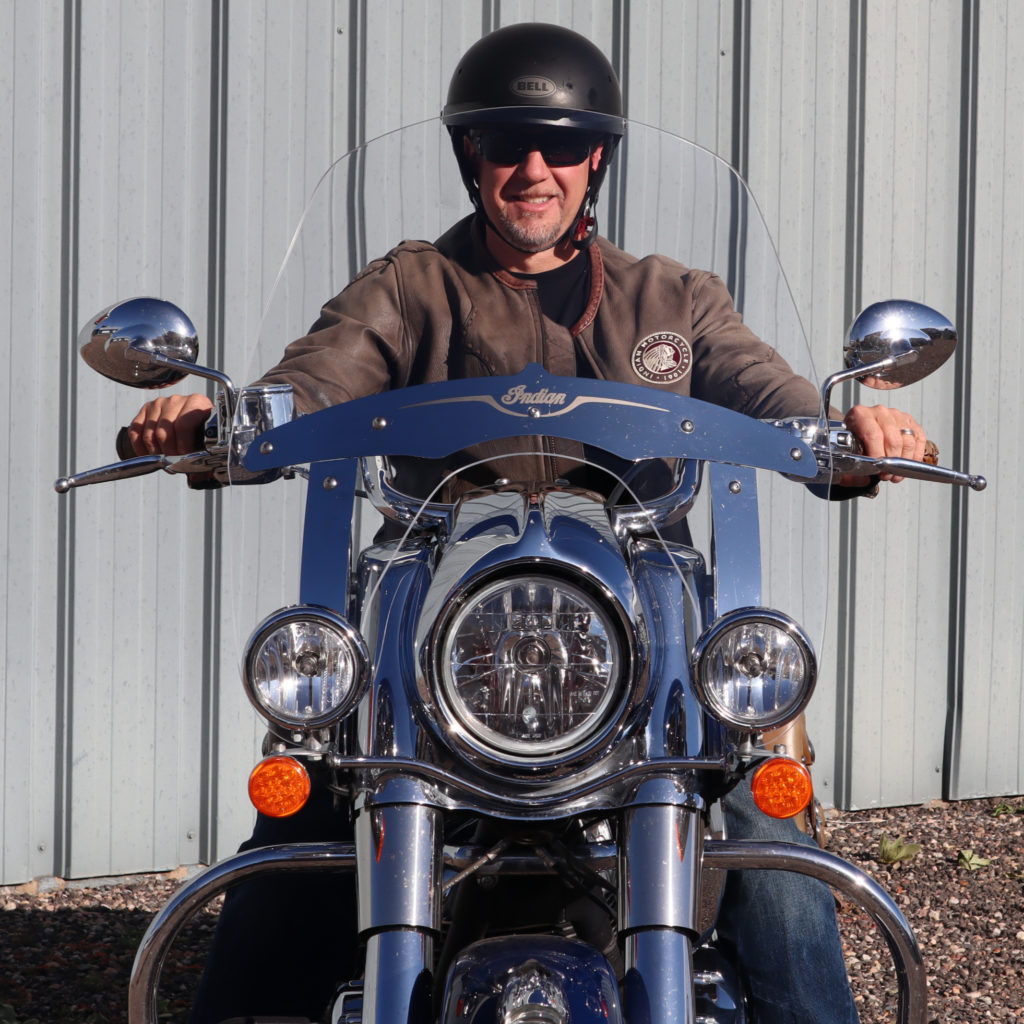 Design… Stock width, taller look through screen, Clearview's Recurved top edge
Performance
Lowest buffeting and wind noise, little air flow around the sides and from underneath. good view of the road and excellent optical clarity when clean.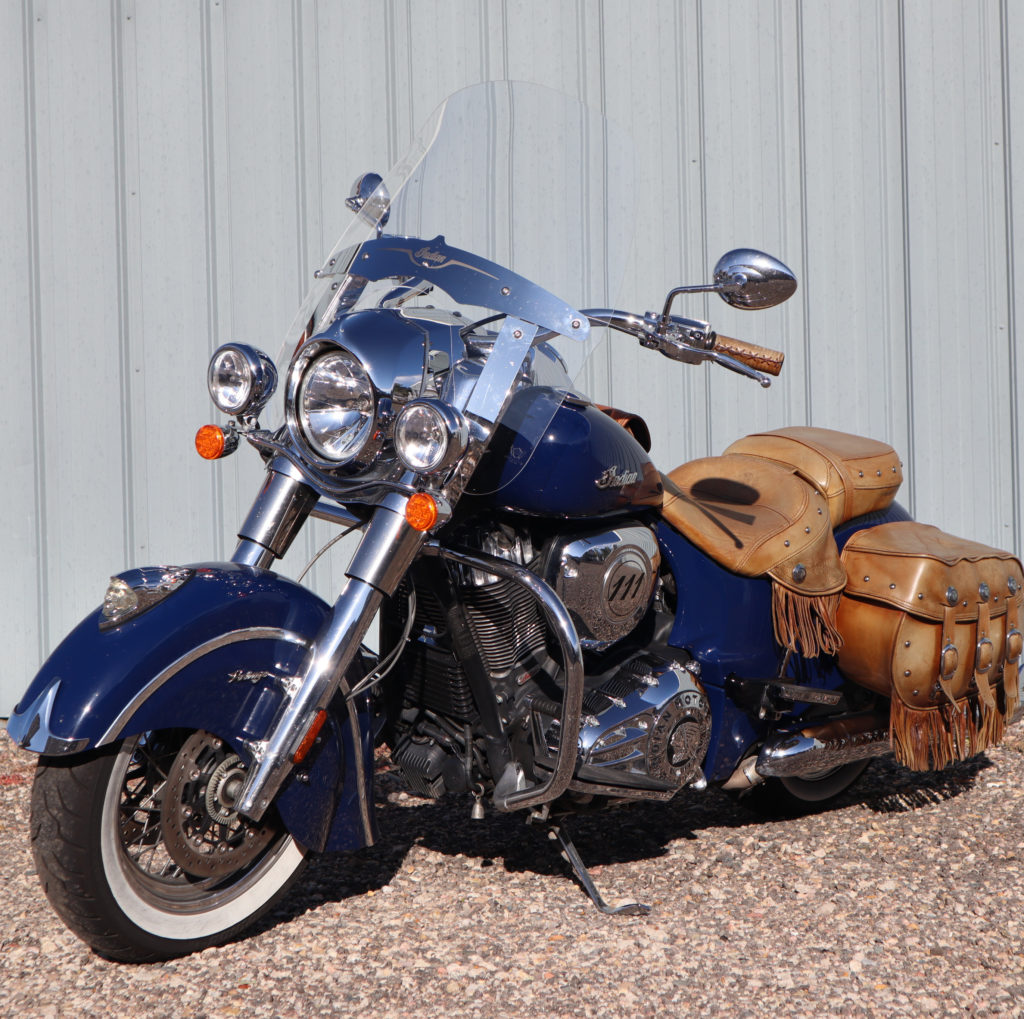 What I should Expect
Protection from just about everything and anything that will be coming my way (including big bugs and large debris).. Just enough luggage to haul what I need for the day at work. Possible obstructed view in Rain and when screen is dirty
---
Weekend Canyon Carver Motorcycle Windshield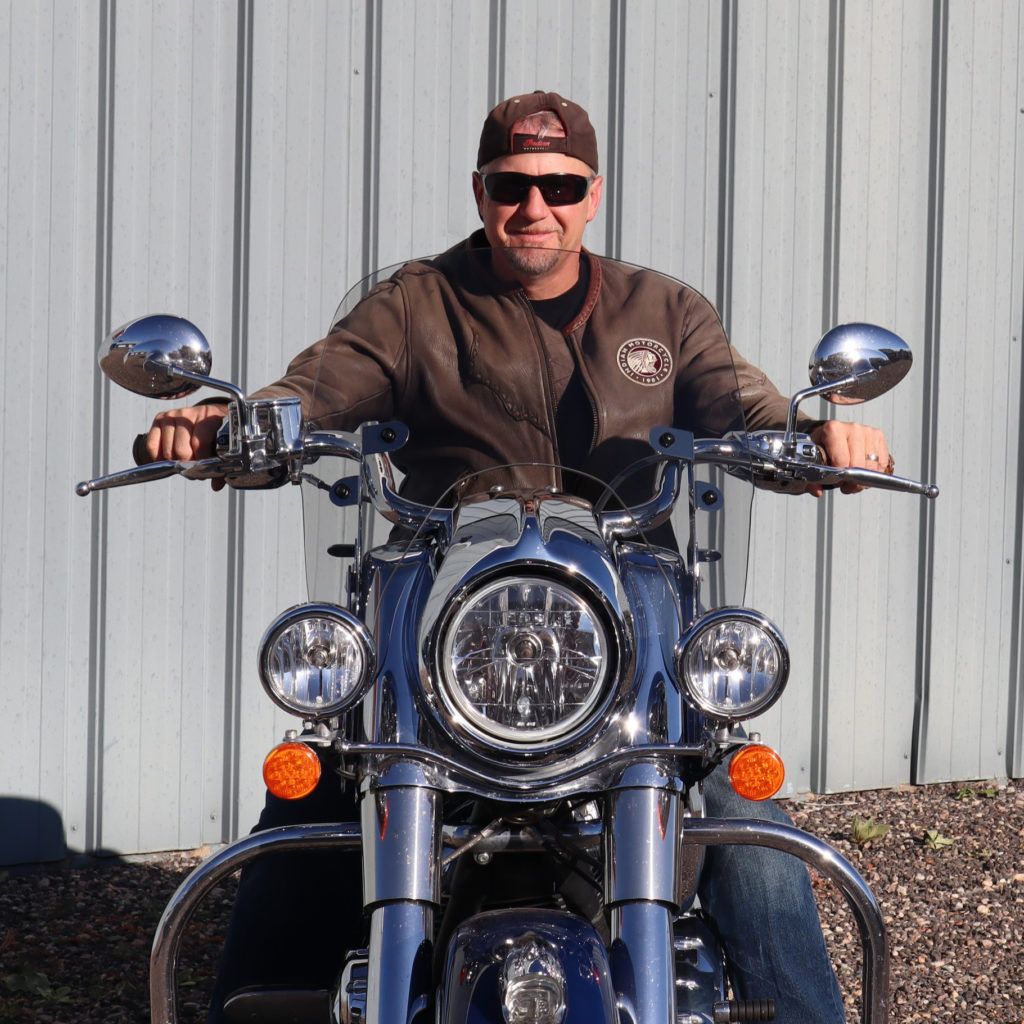 Design… super low, Super narrow, No Recurve
Performance
Clean air, little to no buffeting but an increase in wind noise. Just enough coverage to keep the bulk of the wind off the chest.
What I should expect
Great Air Flow on the hot days. Easy unobstructed view of straightaways and curves of a Fun Mountain road. Mounted on a second set of braces so it can be quickly swapped out. No Luggage, No worries, just riding!!
---
Cross Country Touring Windshield
Design… Height set to just see over, width increased with a lower extension, Clearview's Recurved top edge
Performance
Little air over top, low wind noise and buffeting. Good side coverage for an increased pocket for Rider and Passenger. Lower extension helps to redirect air from pulling up from underneath reducing wind noise and buffeting around the around the head.
What I should expect
Excellent Coverage from the elements without compromising the view of the road. Possibly the best for spending long hours in the saddle either solo or with a passenger. Tons of Luggage.
---
As you can see from the example …One Bike Several Expectations, all depending on mood, weather and the amount of time spent on the ride and… all satisfied with a simple swap of a motorcycle windshield.
Hopefully this helps you to think on how you will be using your bike and the shield/shields you will need to get the best use and enjoyment from your machine. As always please Contact us, we would love to discuss your next New Motorcycle Windshield.