Introduction to the Harley Low Rider ST
Our Harley-Davidson Low Rider ST Review reveals a cruiser motorcycle that combines classic styling with modern technology to create a unique riding experience. With its powerful engine, agile handling, and sleek design, the Low Rider ST is a popular choice for riders who want a versatile machine that can handle both city and highway riding.
One Powerful Engine
One of the standout features of the Low Rider ST is its powerful engine. According to Motorcycle.com, the Low Rider ST is powered by a Milwaukee-Eight 117 V-twin engine that delivers "ample low-end torque and plenty of passing power." This engine produces 119 lb-ft of torque at just 3000 rpm, which gives riders plenty of power to accelerate quickly and navigate through traffic. The engine is also equipped with a refined oil cooling system that helps keep the engine temperature under control even during extended periods of high-speed riding.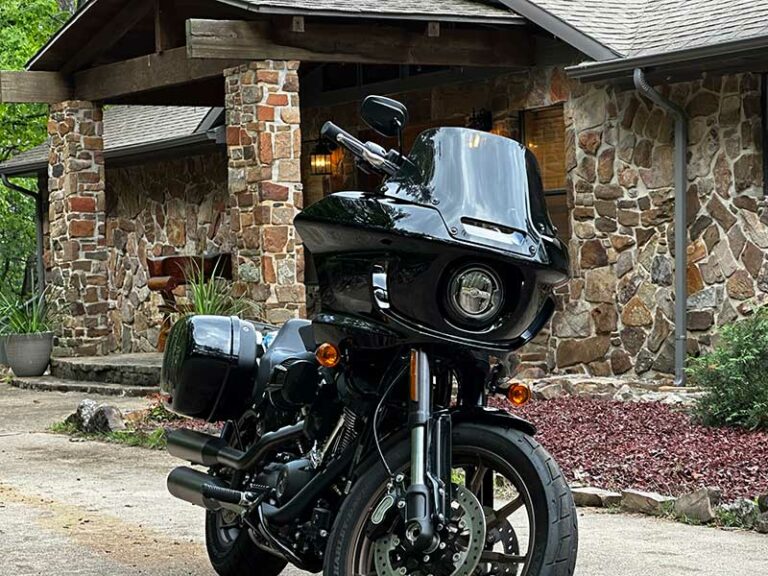 The Suspension System
In addition to its powerful engine, the Low Rider ST has a suspension system that is specifically tuned for responsive handling and a comfortable ride. The front suspension features Showa Dual Bending Valve (SDBV) technology that provides excellent damping and control, while the rear suspension is a coil-over shock that is adjustable for preload. According to Cycle World, "the suspension works incredibly well, providing a smooth, controlled ride on even the roughest pavement."
Braking System
The Low Rider ST is also equipped with a high-performance braking system that provides excellent stopping power. The front brakes are dual disc with four-piston calipers, while the rear brake is a single disc with a two-piston caliper. According to Motorcycle.com, the brakes offer "strong stopping power and excellent feel," which gives riders confidence when braking at high speeds or in emergency situations.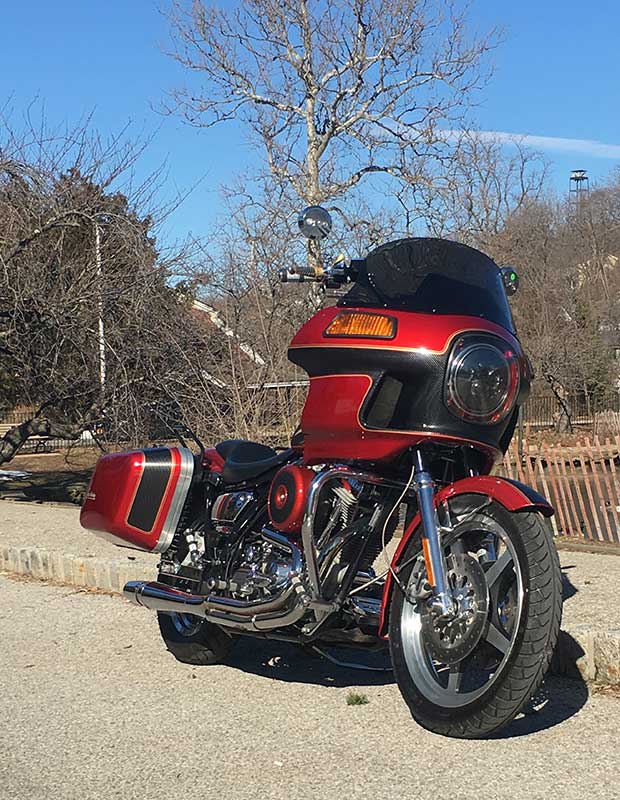 Designed for Comfort
Another standout feature of the Low Rider ST is its ergonomic design, which has been optimized for comfort and control. The rider's seat is positioned low and forward, with mid-mount foot controls that provide a comfortable riding position. The handlebars are also positioned for easy reach and offer a comfortable grip, which is important for long rides. According to Rider Magazine, "the Low Rider ST's ergonomics are spot-on, with a comfortable reach to the grips and easy-to-use controls." Ryan Stenger, Vice President of Clearview Shields states, "The bike handles great and has phenomenal power and braking."
Sleek and Stylish Design
Finally, the Low Rider ST is designed with a sleek and stylish appearance that pays homage to Harley-Davidson's FXR's from the 80's. The bike features a classic teardrop tank, solid aluminum wheels, and a bold paint scheme that gives it a distinctive look. The LED lighting system provides excellent visibility in low-light conditions and adds to the bike's modern aesthetic.
Low Rider ST Review – Well Done Harley-Davidson!
Overall, the Harley-Davidson Low Rider ST is a powerful and versatile cruiser motorcycle that offers a unique combination of classic styling and modern technology. With its powerful engine, responsive handling, and comfortable ergonomics, the Low Rider ST is a great choice for riders who want a bike that can handle everything from city traffic to long-distance touring.
If you're looking to accessorize your Low Rider ST with a handcrafted custom windshield, check us out at clearviewshields.com or give us a call at 1-800-798-6089.