Going on a motorcycle adventure ride can be one of the most exciting experiences for any rider. It allows you to explore new places, meet new people, and challenge yourself both physically and mentally. However, before embarking on such a ride, it is crucial to prepare thoroughly to ensure that you have a safe and enjoyable journey. In this blog, we will cover some essential steps to take to get ready for a motorcycle adventure ride.
Plan your Bike Route
The first step in preparing for a motorcycle adventure ride is to plan your route. Start by researching the areas you wish to explore and identifying the most scenic and challenging routes. Make sure to consider the weather, road conditions, and any other factors that may affect your ride. Once you have your route mapped out, share it with a trusted friend or family member, so they know where you will be at all times.
Get your Motorcycle Serviced
Before heading out on any long journey, it's essential to have your motorcycle serviced. Make sure to take your bike to a trusted mechanic who can check for any issues with the brakes, tires, chains, and engine. Having your bike serviced will ensure that it is running at its best and minimize the risk of any mechanical issues on the road.
Pack Smart for your Road Trip
When packing for a motorcycle adventure ride, it's essential to pack smart. Start by making a list of the items you will need, including clothing, toiletries, and any other essentials. Make sure to pack light, as you don't want to overload your bike with too much weight. Consider investing in motorcycle-specific luggage, such as saddlebags or tank bags, which can be easily attached to your bike and provide ample storage space.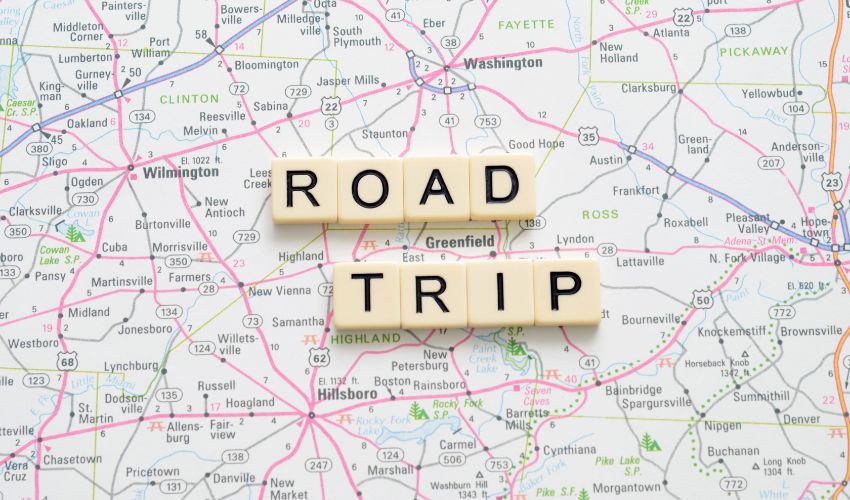 Dress for the Ride
Dressing appropriately for the ride is crucial to ensure your safety and comfort. Make sure to wear a full-face helmet, protective riding jacket, pants, and boots. Consider investing in specialized riding gear, such as riding gloves and motorcycle-specific boots, to ensure that you have adequate protection in case of an accident. Make sure to pack rain gear, as the weather can be unpredictable, especially in mountainous regions.
Practice Safe Riding Habits
Safe riding habits are critical to ensuring that you have a safe and enjoyable motorcycle adventure ride. Make sure to wear appropriate safety gear, obey traffic rules and regulations, and always be alert and aware of your surroundings. Take breaks regularly, especially on long rides, to avoid fatigue, and make sure to stay hydrated by drinking plenty of water.
Bring a Tool Kit
When going on a motorcycle adventure ride, it's essential to bring a tool kit with you. Your kit should include a set of basic tools, such as wrenches, pliers, and screwdrivers, as well as spare parts, such as fuses and bulbs. Having a tool kit with you will allow you to make basic repairs on the road and minimize the risk of being stranded due to a mechanical issue.
Stay Connected
Finally, it's crucial to stay connected with family and friends while on a motorcycle adventure ride. Make sure to bring a charged mobile phone, as well as a charger, to ensure that you can stay in touch with loved ones. Consider investing in a GPS or satellite navigation system, which can help you navigate unfamiliar routes and ensure that you stay on track when you're off the grid.
Research Accommodations
While planning your route, it's also important to research and book accommodations for your trip. Decide whether you want to camp, stay in hotels or motels, or use a combination of both. Make sure to research your options and book your accommodations in advance to ensure availability. Consider using online booking platforms that specialize in motorcycle-friendly accommodations, as they can often provide recommendations and reviews from other riders.
Prepare for Emergencies
While on a motorcycle adventure ride, it's important to prepare for emergencies. Pack a first aid kit and familiarize yourself with basic first aid techniques, such as how to treat minor injuries and administer CPR. Consider bringing a satellite phone or other communication device in case of an emergency. Additionally, make sure to have insurance coverage that includes motorcycle accidents, as well as medical evacuation and repatriation.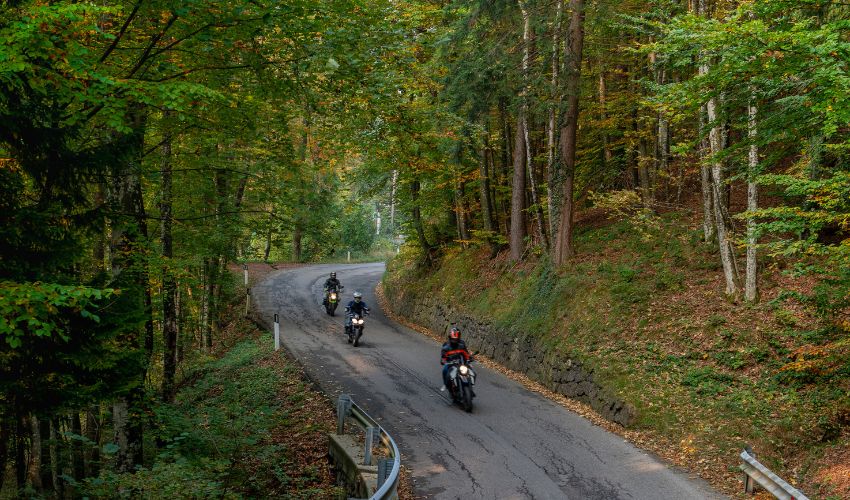 Connect with other riders
Connecting with other riders can enhance your motorcycle adventure ride experience. Join online forums or social media groups dedicated to motorcycle travel to connect with other riders and exchange tips and recommendations. Attend local motorcycle events and gatherings to meet other riders and learn about new destinations and routes. Consider riding with a group or finding a riding partner for your adventure, as it can add to the enjoyment and safety of the trip.
In Conclusion
Preparing for a motorcycle adventure ride takes time and effort, but it's worth it for the experience of a lifetime. By planning your route, servicing your bike, packing smart, dressing appropriately, practicing safe riding habits, bringing a tool kit, staying connected, researching accommodations, preparing for emergencies, and connecting with other riders, you can ensure that your adventure ride is a safe, enjoyable, and unforgettable experience. Remember to take plenty of photos and create lasting memories on your motorcycle adventure ride!
If you're looking for a way to enhance your riding experience, a Clearview Shields motorcycle windshield is an excellent investment. Not only do they provide protection from wind, rain, and debris, but they also improve aerodynamics, reduce fatigue, and enhance visibility. With a wide range of sizes, styles, recurve options, and tints to choose from, Clearview Shields offers a windshield that will meet your individual riding needs and preferences. So whether you're cruising down the highway or embarking on a motorcycle adventure ride, a Clearview Shield windshield is the perfect addition to your motorcycle. Experience the difference for yourself and see why over 100,000 riders trust Clearview Shields for their motorcycle windshield needs.