2020 Colorado Motorcycle Expo
Clearview Shields FREE Gift
CODE: STURGIS2019

with purchase!
Medium Sculpted Windshield in Light Gray
As promised, attached is the updated picture of me riding my 2019 Road Glide on the Tail of the Dragon smoking a cigar behind a Clearview windshield.
Second screen and lovin every minute with it
-Kramer
8″ Height | Smoke Tint | Recurve
My mechanic told me about these guys so I went with them as their prices are very competitive. I am absolutely thrilled with the windshield, it is so clear I can't believe it!! I love the curve and smoked tint. It gives my bike a whole new look. I would highly recommend these guys if you are looking for a windshield for your bike. This is the best windshield I've ever had.
-Jeff Haskins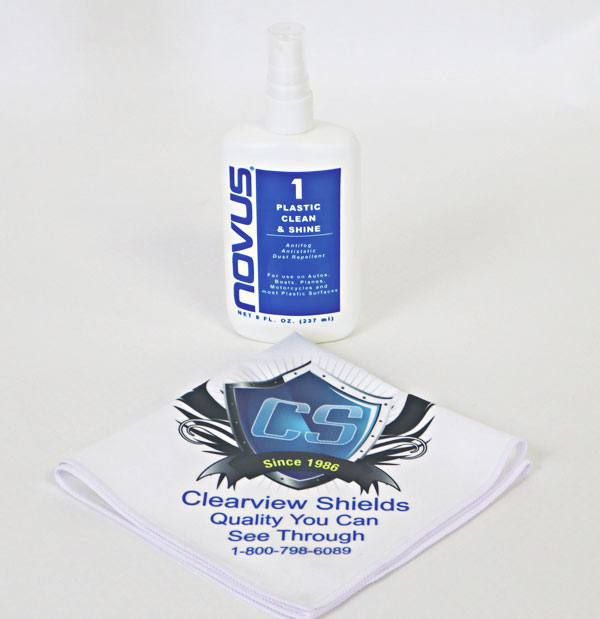 Motorcycle Cleaning Set
Free with purchase for 2020 Colorado Motorcycle Expo Attendees
Step #1: Write down this CODE:
STURGIS2019
Step #3: Enter
STURGIS2019

at Check Out.
Step #4: RIDE!
Our Windshields:
Custom sized aftermarket motorcycle windshield: Handcrafted for your personal riding style… which means a quieter ride and no more frozen hands

Tint options: Avoid the harsh glare of the sun… and give your ride a truly custom and unique look

Recurve: Feel less wind and enjoy a deeper air pocket… you AND your passenger will be more comfortable

Made from Premium High Impact Optically Clear Acrylic: So you can see clearly with less shake or flex than a stock shield…sit back and enjoy the scenery

Easy Installation: Get out of the garage…and back on the open road fast, where you belong!
*NOTE – The FREE GIFT will appear in the cart as -0.01. This lets us know you were at the bike show.