Nov 13, 2019 northern Colorado, not a time and place one would think motorcycle riding could be a consideration, but those who know Colorado know that there are many days during the winter season that we can ride. Today is a bit borderline with temps in the high 40s when I left for work. Not bad. Warm gloves and a few layers, I can deal with that. But the forecast called for temps to lower as the day went on and for this being my late night for a blog post, well I knew I may be back at 40 or below on my ride home.
I am not too worried though, because I equipped the Indian Vintage with a Clearview Shields larger GT width screen that I will be looking through which provides awesome protection. That screen and the way we designed it, and this post you're reading now, is why I braved the cold in the first place. I want to explain in detail why we have the best Cruiser replacement windshields for cooler temps and I knew that there is no better way to speak, than from personal experience.
" Today is a bit borderline with temps in the high 40s when I left for work. Not bad. Warm gloves and a few layers, I can deal with that."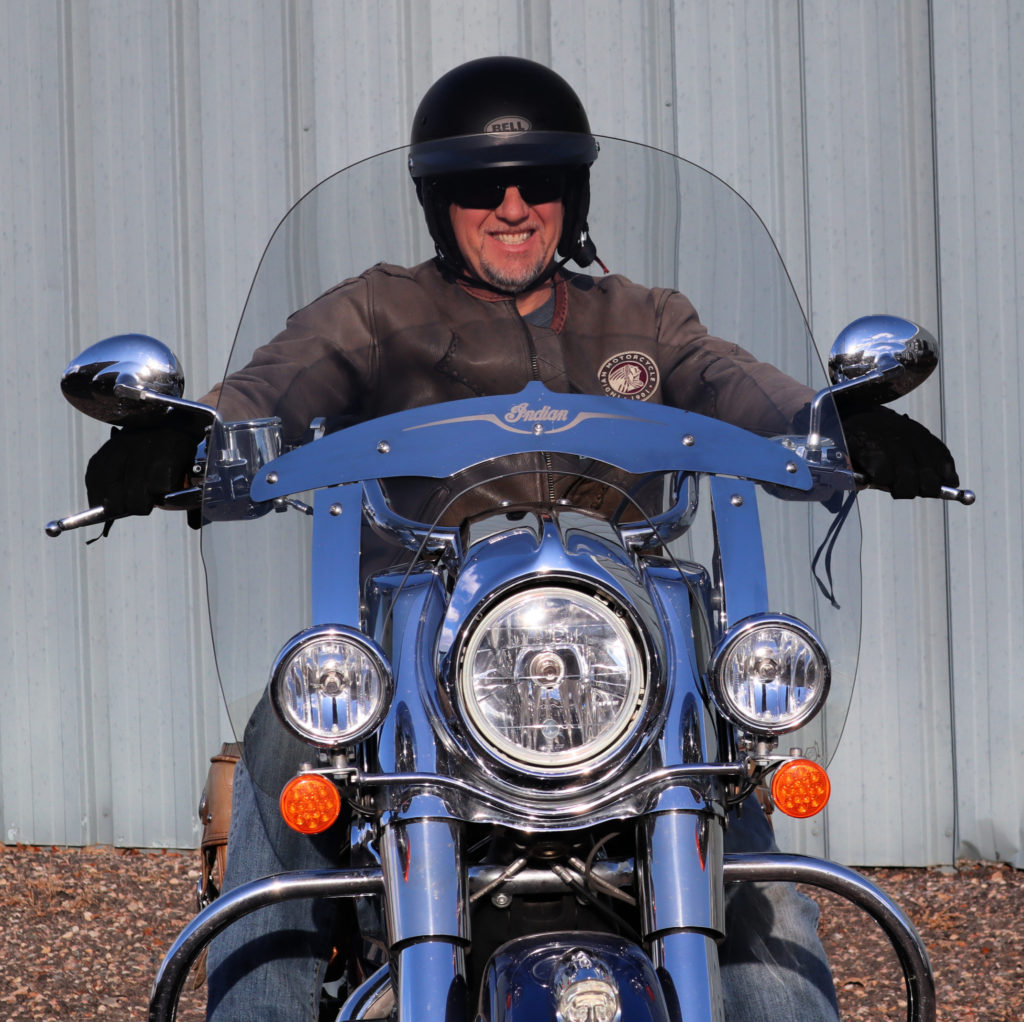 ---
A"GT" Windshield for Everyone!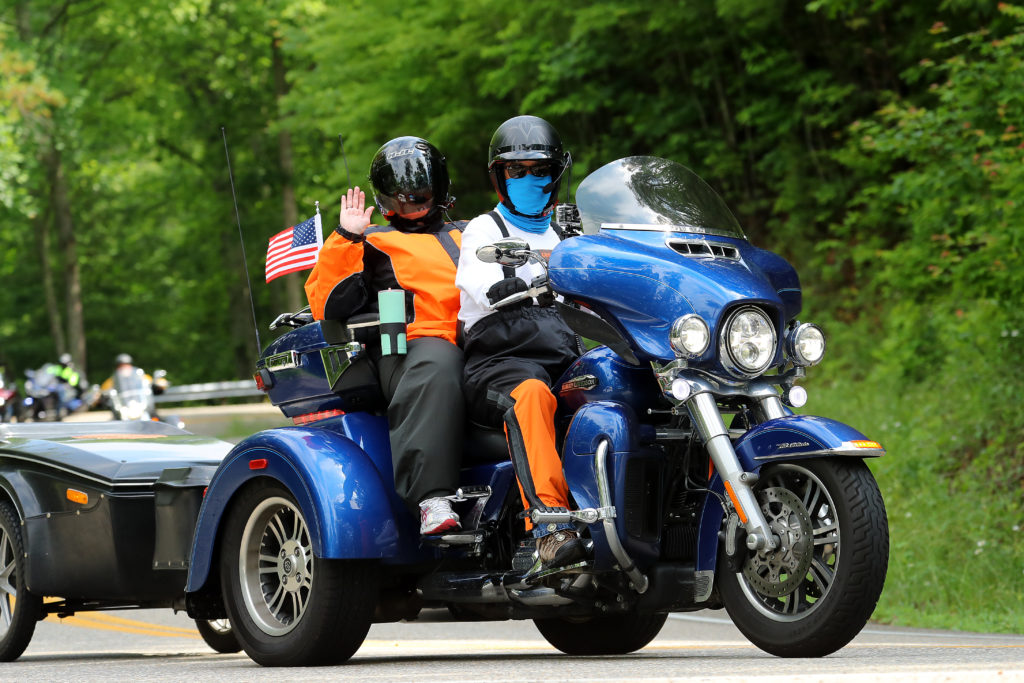 At Clearview Shields enhancing the experience on your motorcycle is covered across our entire product line from large Touring Motorcycles to small Scooters we can transform any bike with a well designed "GT" windshield. There is no better way to extend your riding season.
Your Cruiser and Our "GT" Windshield, a perfect match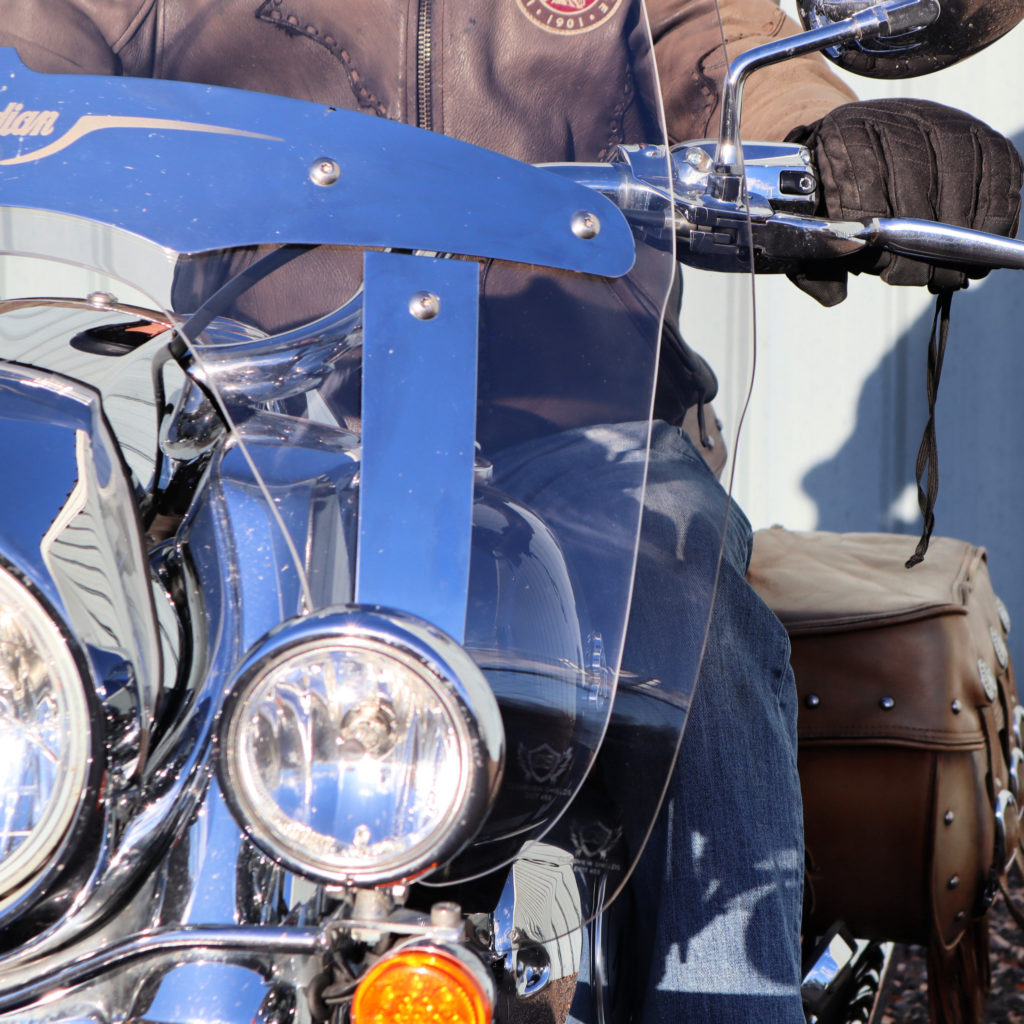 I mentioned above that we can "GT" almost every replacement in our product line but for the sake of this post I want to focus on just our Cruiser style replacements. In the Pictures showing two shields, I am showing the enhancement difference between stock and our "GT" design.
Unlike a touring type bike equipped with a fairing, enhancing a cruiser encompasses nearly the whole wind coverage area. Upper coverage and lower coverage should be equally enhanced for the best results. Cold or cooler riding is one main reason for choosing a wider screen but as I explain to many people every day, adding height as well as width will create a balanced pocket around the rider.
Upper Coverage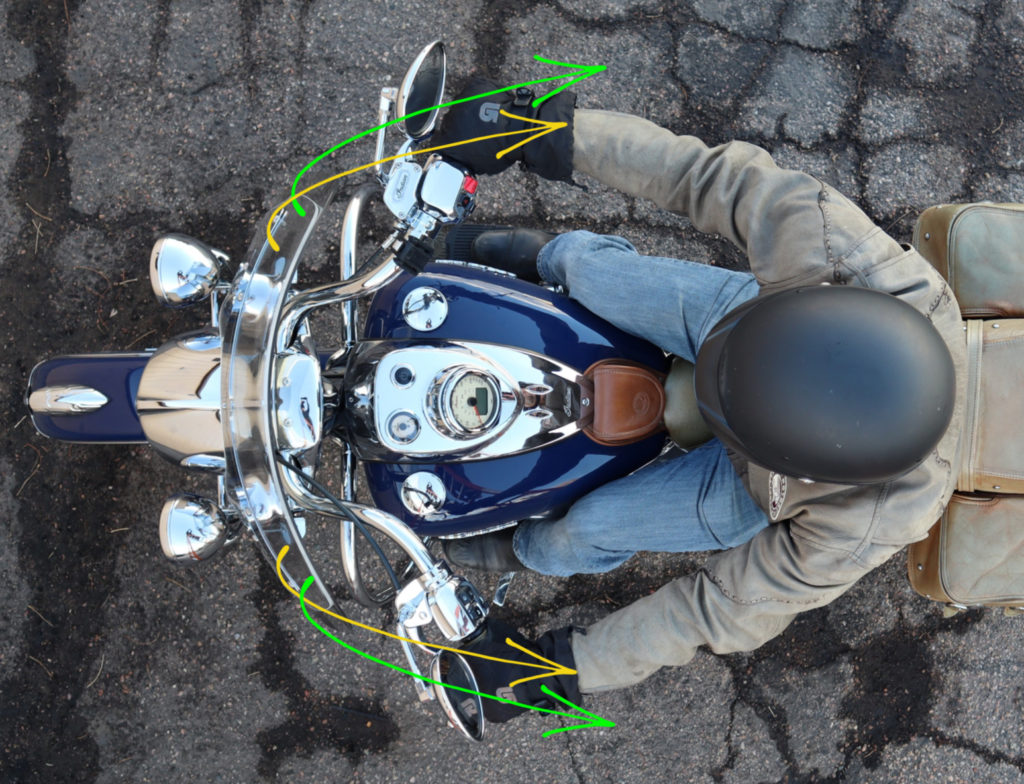 Many of the pictures I used for the post show our "GT" replacement windshield (inner tinted screen) in relation to our Stock width windshield (outer clear screen). In the picture to the left, Green arrows illustrate where I felt the coverage from the larger screen in comparison to a later ride with the stock width replacement (yellow arrows).
Side Coverage
Our GT versions are typically 1.25″ to 1.5″ wider on each side and the coverage is an easy 2 to 1 ratio on where the wind will hit the rider. That keeps the screen from visually overtaking the bike but at the same time making your ride oh so comfortable.
---
Lower coverage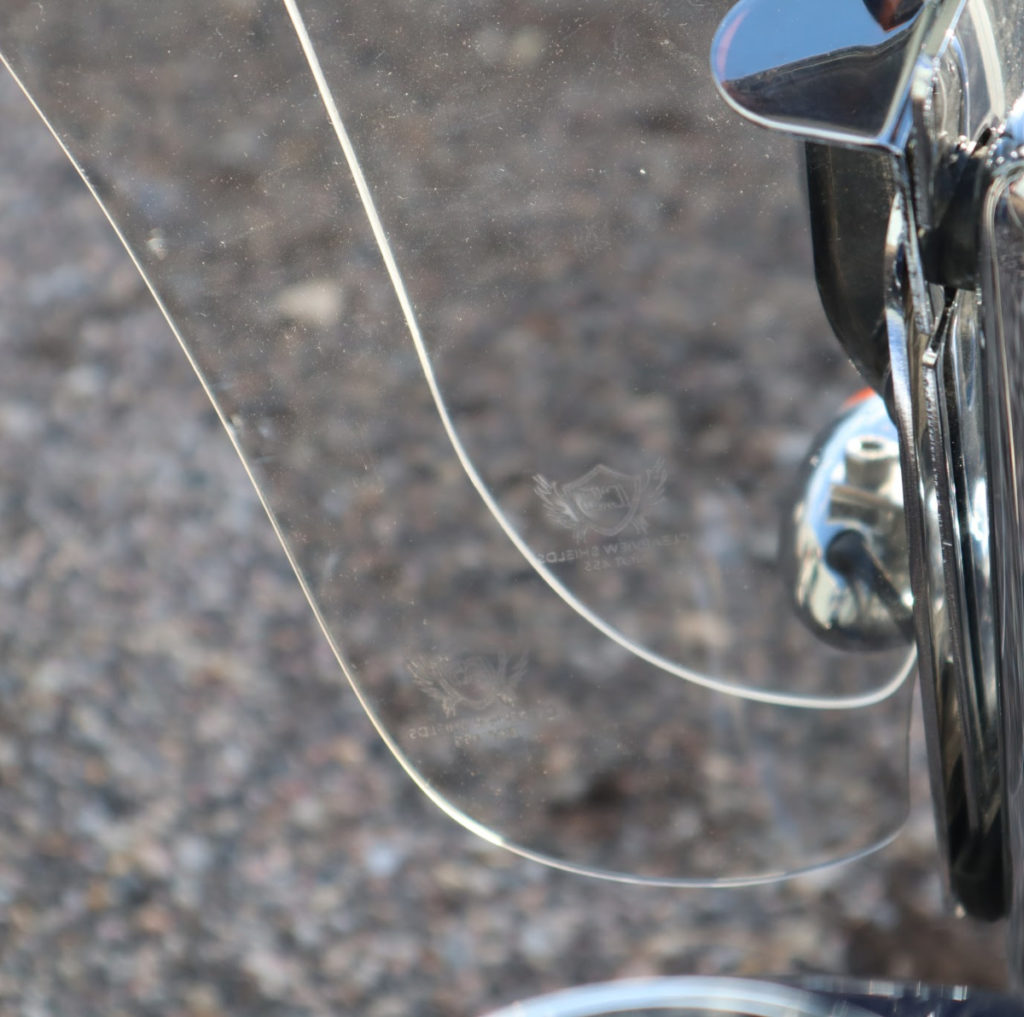 To further enhance the pocket many of our Cruiser replacements will extend lower to help with re-directing air flow that pulls in from underneath the screen. This also reduces the Turbulence caused by the pocket rolling up in front of you when you ride and in turn reduces the wind noise around the head.
---
Add fork lowers and the ride becomes even better. Clearview offers enhanced options for many OEM fork lower assemblies along with our own complete kit for the Indian Scout. If you can't find lowers for your application and your mounts, then give us a call we can make you a set using your stock lowers as a template.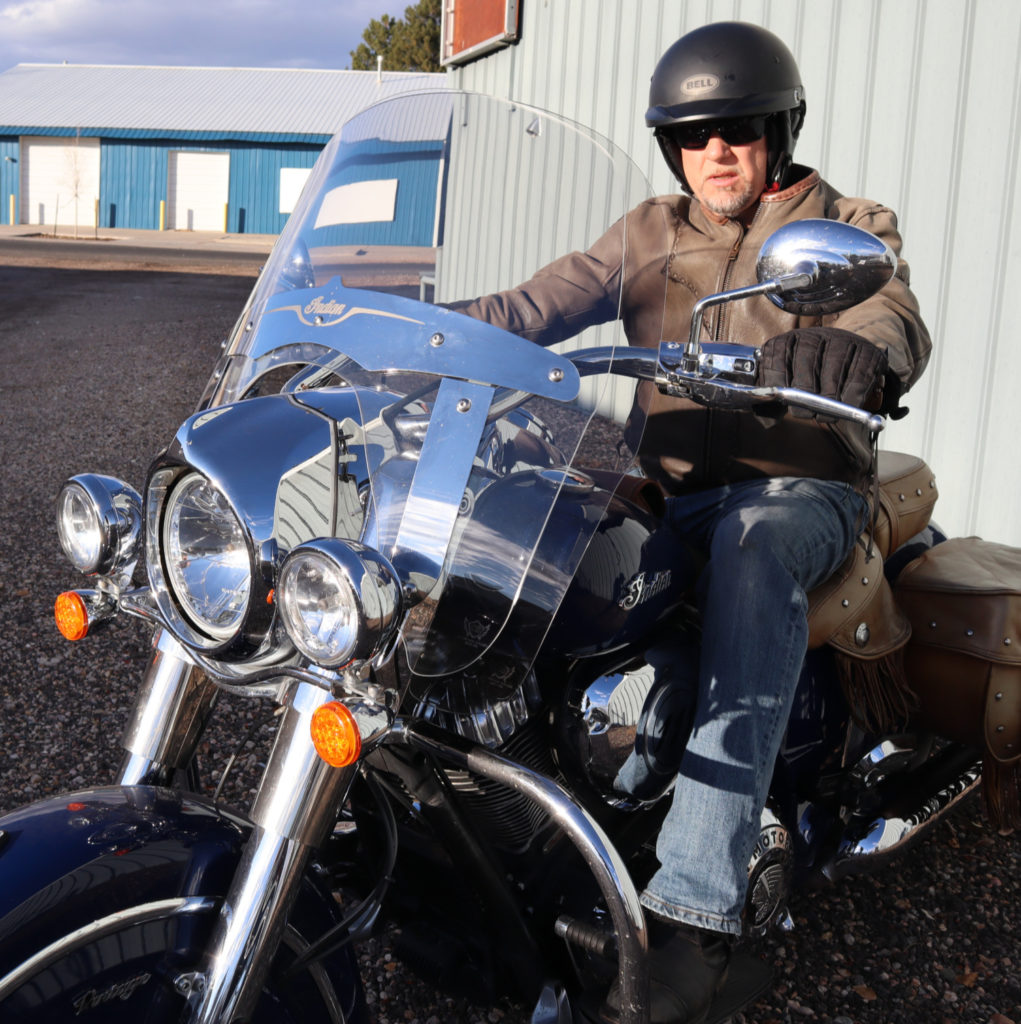 In conclusion if you want to extend your riding season or simply enjoy a quieter ride any time any season, look into our "GT" options. You will not regret the change it will make to your next ride.
By the way it is now 39 degrees and I'm heading home Warm and comfortable.
---