How to Sell Your Motorcycle for Fair Value
If the time has come to sell your motorcycle, don't fret! This endeavor is easier than most bikers assume, as there will likely always be a strong market for motorcycles. Even if you have not sold a motorcycle – or any vehicle – in the past, you will find at least a couple interested parties willing to pay market rate. This helpful guide facilitates the sale of your motorcycle, ensuring you get fair value for your bike without a lengthy wait. Here's the inside scoop on how to sell your motorcycle.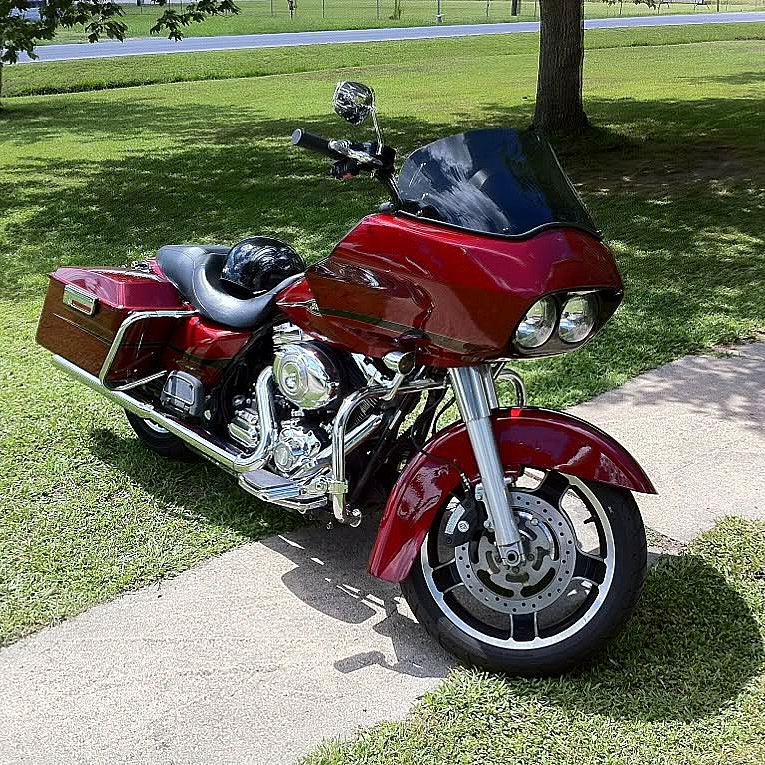 Reflect on Why You are Selling Your Motorcycle in the First Place
Selling your motorcycle is an important decision. This is a transition sale that either sets the stage for a better motorcycle or an automobile. Take some time to perform introspection to determine what, exactly, is most important to you. Selling your motorcycle provides quick cash that can be used to upgrade to a better bike, pay down debt, invest or buy a traditional automobile. However, there is no guarantee your motorcycle will sell in a timely manner.
Perform some research on the price ranges for used motorcycles, price your bike accordingly and you will maximize the chances of it selling sooner rather than later. However, if you do not urgently need an infusion of cash, it might be better to set the price a bit above market rate, hoping someone will pay the advertised price even if it takes several months or longer.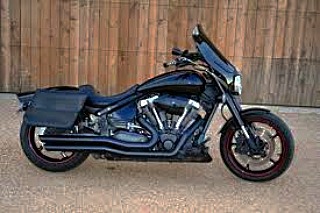 Potential Buyers
There are several ways to sell a bike. The most popular ways to sell are through a private party and dealerships. Attempt to sell your motorcycle to a private party and you will maximize its value simply because private buyers are not looking to flip the bike to make a profit, as is the case with dealerships. The private party is more inclined to hold onto the motorcycle, treat it right and maximize its utility.
Opt to sell your bike at a dealership and you will likely receive a lower offer than that provided by a private party, as dealerships are focused on flipping purchases for profit as quickly as possible. However, selling to a dealership is advantageous in the sense that you interact with an established business looking to maintain its positive reputation in the community. Alternatively, private buyers might prove untrustworthy or even dangerous.
How to Sell Your Motorcycle
Motorcycles are sold both in-person and on the web. If you sell in-person, you won't have to worry about shipping. Sell online and you will be tasked with shipping the bike and hoping it is not damaged amidst transport.
Most people choose to sell locally as it is easier to develop a rapport between the buyer/seller with face-to-face interactions, as opposed to communicating with online buyers from afar through email, text messages or phone calls. Furthermore, it is more convenient to sell locally as you can simply drop off the motorcycle, accept the cash and move on with life.
Selling Your Motorcycle Online
Though there are certainly advantages to selling motorcycles in-person, selling online also has its merits. For one, the potential pool of buyers is significantly larger when you open up the bidding to all motorcycle-seekers, regardless of their physical location. CycleTrader is a popular motorcycle market on the web. Selling a bike on this platform requires payment for the ad space. There are also potential fees for enhancements to the ad. The total cost is determined by your desire for such enhancements as well as your specific zip code.
ChopperExchange and CycleCrunch
ChopperExchange and CycleCrunch facilitate the buying/selling of motorcycles, providing the largest online motorcycle ads in all of the country. CycleCrunch charges either $37, $57 or $137 to list a motorcycle for sale. The lower price lists the ad for three months, the middle price point lists the ad for six months and the high price point lists the ad indefinitely. ChopperExchange lists motorcycles for sale to buyers in the United States. The pricing is the same as CycleCrunch.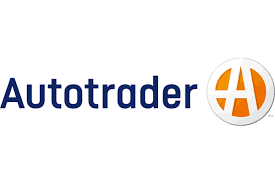 AutoTrader
AutoTrader has three price points for selling: Basic at $12.50, Featured at $25 and Premium at $45. Premium provides a no-cost vehicle history report along with 30 photos. Featured allows 20 photos and Basic allows three photos.
RumbleOn
RumbleOn makes selling your bike easy. This site rolls out an offer for motorcycles after information and pictures are submitted. There is no cost to request a quote from RumbleOn. Most sellers are given a quote within 15 minutes of providing the details about their bike.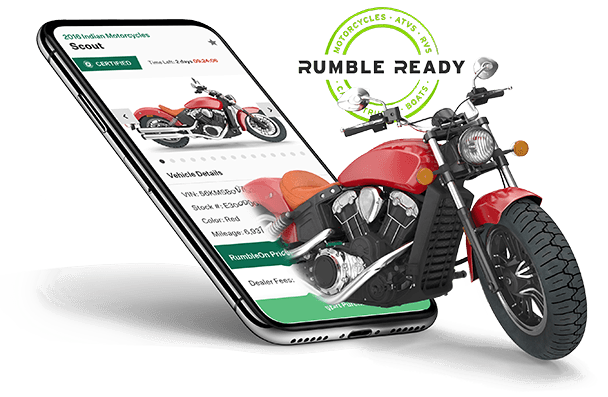 Classifieds
You can also sell your motorcycle on the web's classifieds, ranging from eBay to Craigslist and Facebook Marketplace. The primary difference between Craigslist and eBay is Craigslist does not skim anything off the top of the sale. Every item on eBay makes money for the platform as a portion of the sale proceeds are redirected to eBay itself.
The Facebook Marketplace does not charge a listing fee. This platform's listings are only available to buyers in the United States. Once sold, the bike must be shipped in three days or less and received in seven days or less.
Auction Houses
Selling a motorcycle at an auction house is an uncommon route. Auction houses are typically relied upon for the sale of rare and exotic bikes, or bikes without a Blue Book listed price.
Suggested Marketplaces
ChopperExchange emerges above the rest as the best online exchange for selling a motorcycle. With three listing prices and options to choose from, ChopperExchange makes selling your bike easy. The site is intuitive, thanks to its flawless user experience design. Furthermore, ChopperExchange has an A+ Better Business Bureau rating with zero complaints.
Paperwork
Ah, the dreaded paperwork. This is by far the worst aspect of selling a motorcycle. However, services like LegalZoom make the paperwork component of the sale surprisingly easy. As an example, this site empowers sellers to create a motorcycle bill of sale in mere minutes. The paperwork necessary to sell a motorcycle is as follows:
• Government-issued ID
• Proof of residence
• Pictures of the bike prior to the sale
• Motorcycle registration
• Title
• Bill of sale/receipt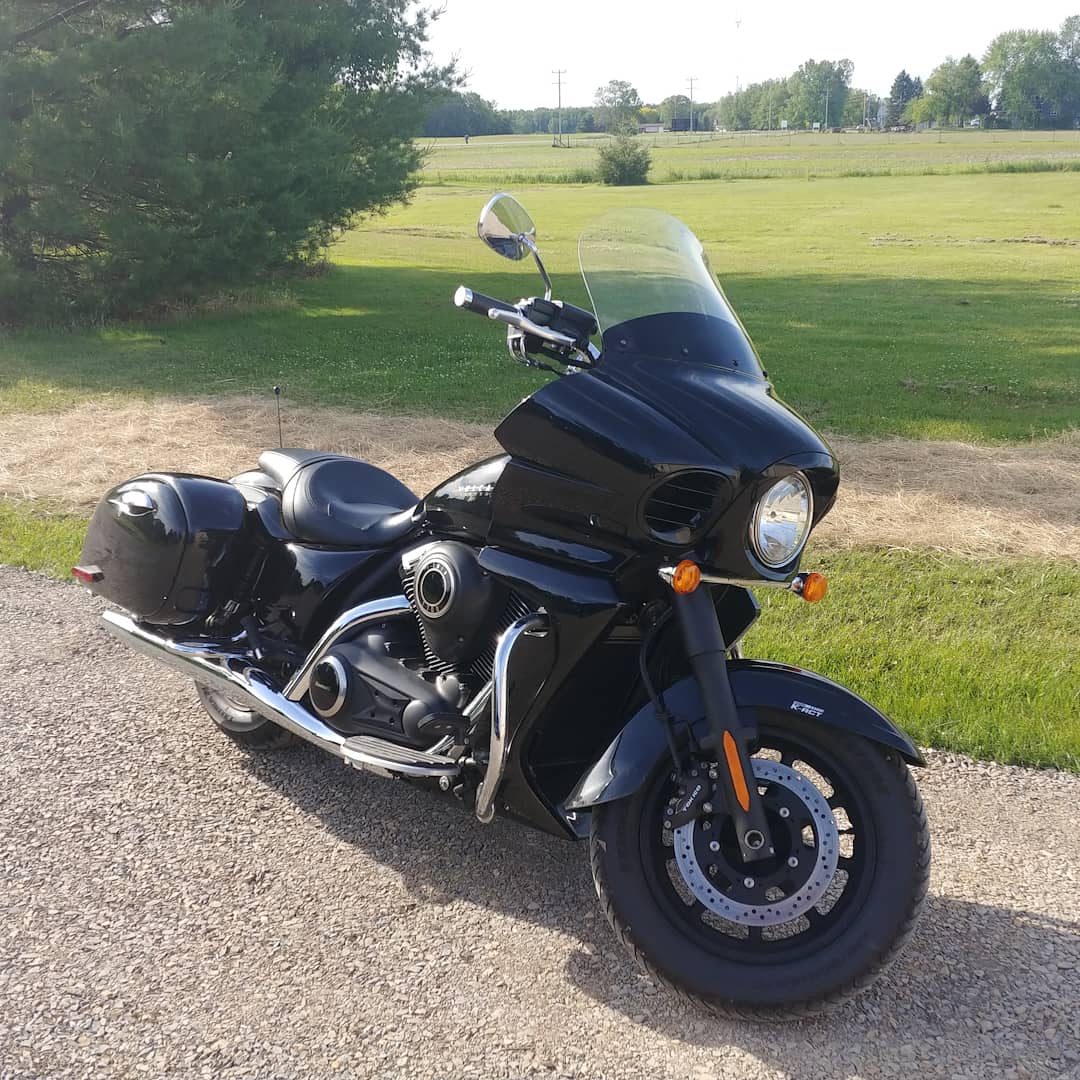 Shipping the Motorcycle
Sell your motorcycle to a party located outside of your city and you will have to ship it to the buyer's location. The web is chock full of shipping calculators that give you an idea of how much it costs to ship a motorcycle. In general, shipping a bike across 1,000 or so miles will cost $400 to $700. Shorter distances will spur a shipping cost of a couple hundred dollars. The bike's size and weight, along with the distance shipped, shape the total price. Furthermore, shipping a motorcycle to an urban area is cheaper than shipping to a remote location in a rural area.
Open carriers position the bike in the vicinity of other vehicles and expose it to the elements. Enclosed carriers ensure the bike remains in its own container so it is not subjected to the elements. It is prudent to consider insurance coverage to guarantee you will be compensated for damage to the bike should it be compromised mid-transport. Keep in mind, there might be a failed delivery in which the recipient is not present for the delivery, spurring an additional charge. Ideally, the bike will be provided to the buyer at a pick-up/drop-off location at a specific time. All in all, it should take between two weeks and a full month to ship the bike.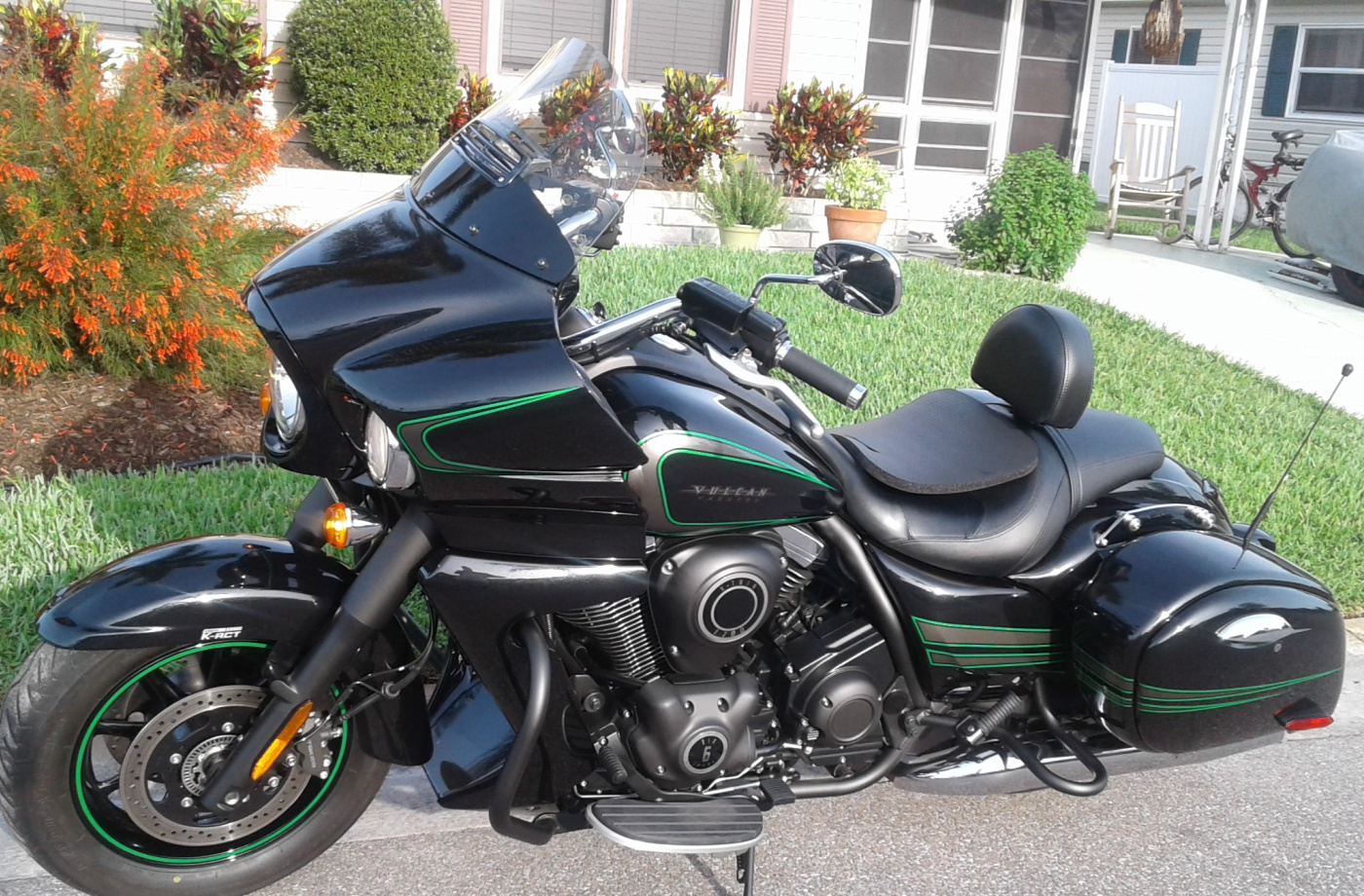 Shipping Services
There are numerous motorcycle shipping services ready to ship your bike in a timely manner. uShip makes it easy to link up with service providers. The company provides enclosed transport, online tracking, door-to-door shipping and tracking. Montway Auto Transport provides the same services as uShip but without online tracking and additional coverage.
Motorcycle Shippers and Haul Bikes specifically specialize in transporting motorcycles. The primary difference between the two is Motorcycle Shippers provides online tracking and online quotes. AmeriFreight provides price matching, yet does not provide online quotes, options for additional coverage or online tracking.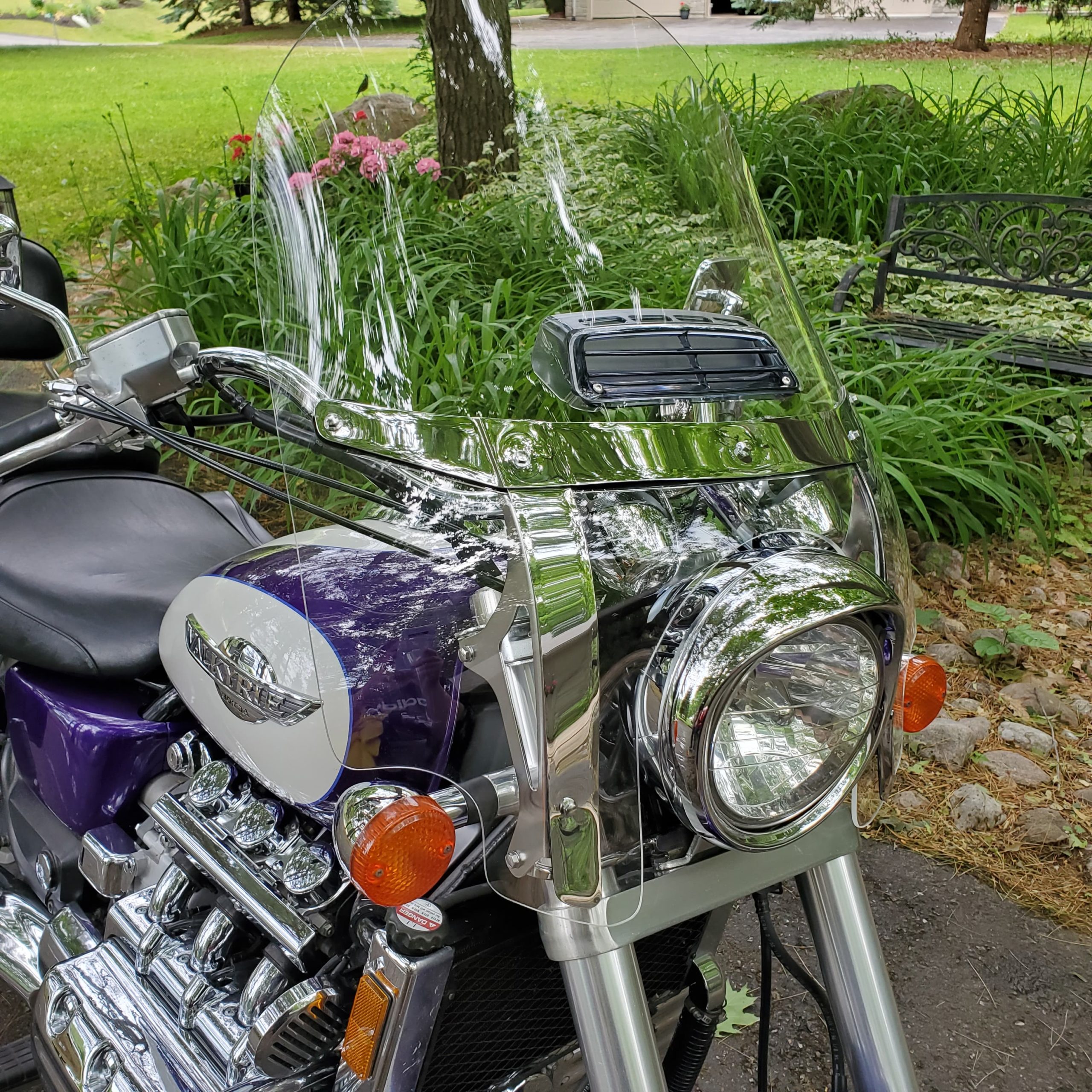 Guidelines for Sale Success
Above all, it is important to know the market. If you price your bike too high, it will prove difficult or time-consuming to sell. Price the motorcycle too low and it will sell quickly yet you will not receive as much money as you should. When in doubt, consult the Blue Book value as a reference point.
Selling your motorcycle will prove easier if you advertise it with high-quality photos from multiple angles. These pictures should be clear shots that reveal the true look and condition of the bike, inclusive of damage. Position the bike in the yard or another open space so it is properly showcased in the photos.
The Last Step: Prepare the Motorcycle for Sale
The motorcycles should be serviced and inspected prior to sale. Furthermore, you should have documentation proving such servicing and inspection was performed. Collect all records pertaining to maintenance, warranties, oil changes and repairs so the buyer has all relevant information pertaining to the bike's history.
Be sure to wash the motorcycle prior to selling it. This way, the buyer will be less likely to back out at the point of sale. As noted above, proof of ownership, financing details and the title to the motorcycle must be provided to the buyer. Type up a bill of sale and you will have everything necessary to sell your motorcycle.
Lastly, if you need a motorcycle windshield for a bike you just purchased or you want a better ride please contact us!