Add a Slick And Custom Look To Your Ride, and Avoid Buying A Cheap or Inferior Bike Shield.
Custom sized aftermarket motorcycle windshield: Handcrafted for your personal riding style… which means a quieter ride and no more frozen hands

Tint options: Avoid the harsh glare of the sun… and give your ride a truly custom and unique look

Recurve: Feel less wind and enjoy a deeper air pocket… you AND your passenger will be more comfortable

Made from Premium High Impact Optically Clear Acrylic: So you can see clearly with less shake or flex than a stock shield…sit back and enjoy the scenery

Easy Installation: Get out of the garage…and back on the open road fast, where you belong!
Get the FInest ROAD GLIDE WINDSHIELD NOW AT 15% OFF
Step #1: Write down this CODE: NWRG19
Step #2: Click a Button to Choose Your Road Glide Model Year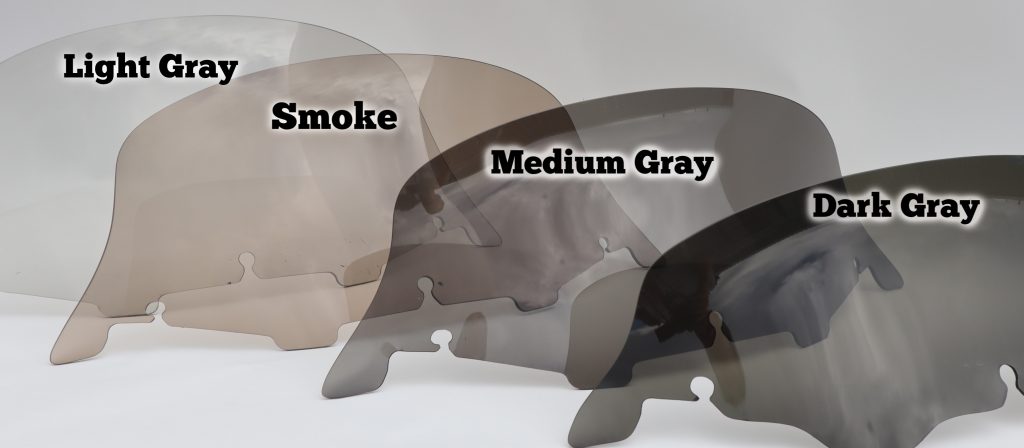 15% OFF Deal Expires in: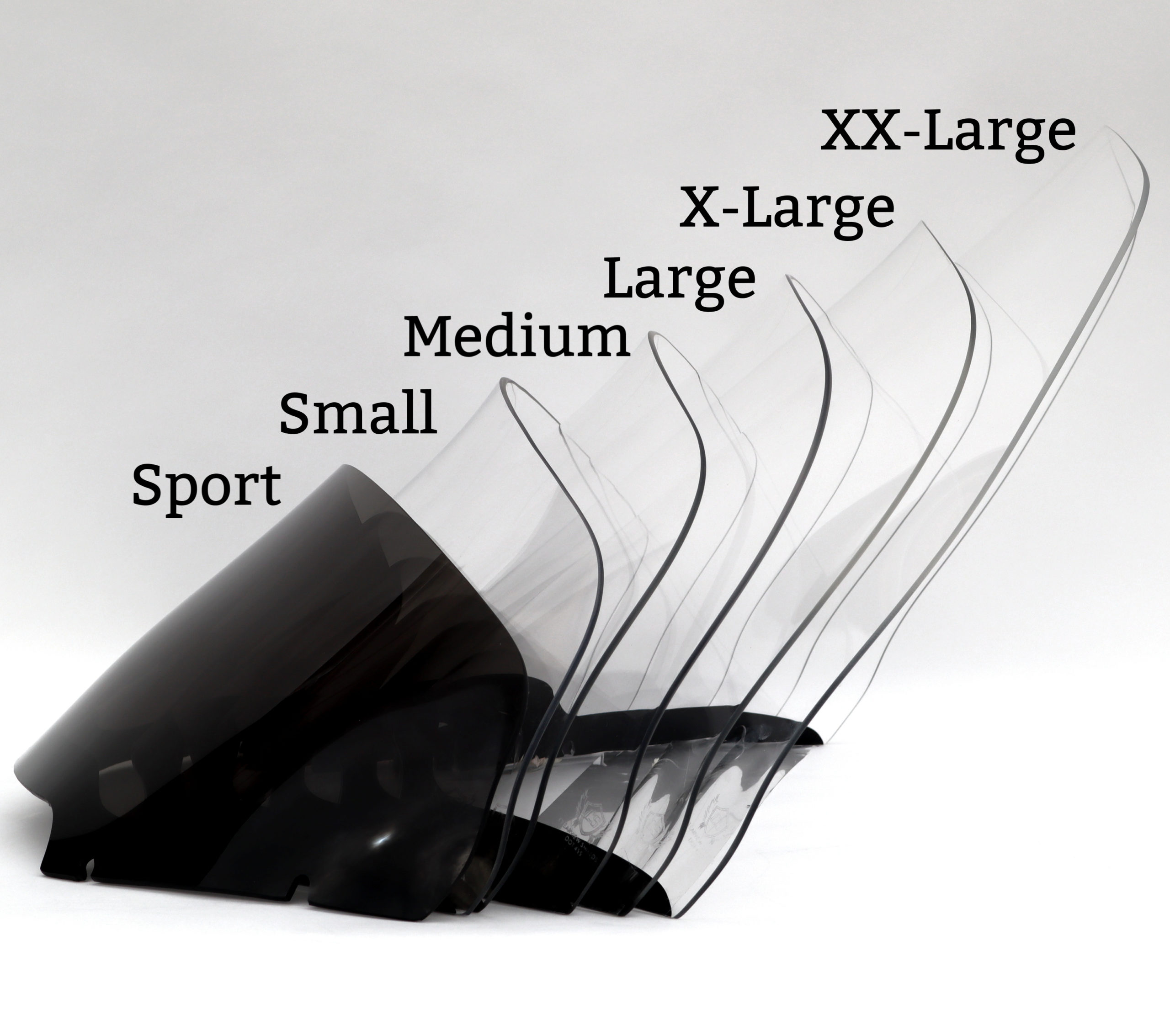 Height Options
Options include Recurve, Height, and Width
8″ Height | Smoke Tint | Recurve
My mechanic told me about these guys so I went with them as their prices are very competitive. I am absolutely thrilled with the windshield, it is so clear I can't believe it!! I love the curve and smoked tint. It gives my bike a whole new look. I would highly recommend these guys if you are looking for a windshield for your bike. This is the best windshield I've ever had.
-Jeff Haskins
24″ Height | Clear | Recurve
On June 29 we began a 2,400 mile ten day tour of the New England states where we had a "Clearview" of the country side. To you and the team at "Clearview Shields" I extend a THANK YOU for an excellent product. As a followup I now have over 4,00 miles on the windshield and it still looks like new. The shield blocks the wind and bugs but allows enough air circulation for a pleasurable ride. Your windshield is 2X the thickness of my stock shield. I ordered the 'looking through' height with extra width and the windshield was an exact fit with under 1/2 hour for installation. My only regret is that I didn't order it sooner. I have attached a couple of pictures to show what a compliment the windshield is to the bike. Thanks again for supplying a quality product and exceptional customer service.
-Doug Metz
Medium Sculpted Windshield in Light Gray
As promised, attached is the updated picture of me riding my 2019 Road Glide on the Tail of the Dragon smoking a cigar behind a Clearview windshield.
Second screen and lovin every minute with it
-Kramer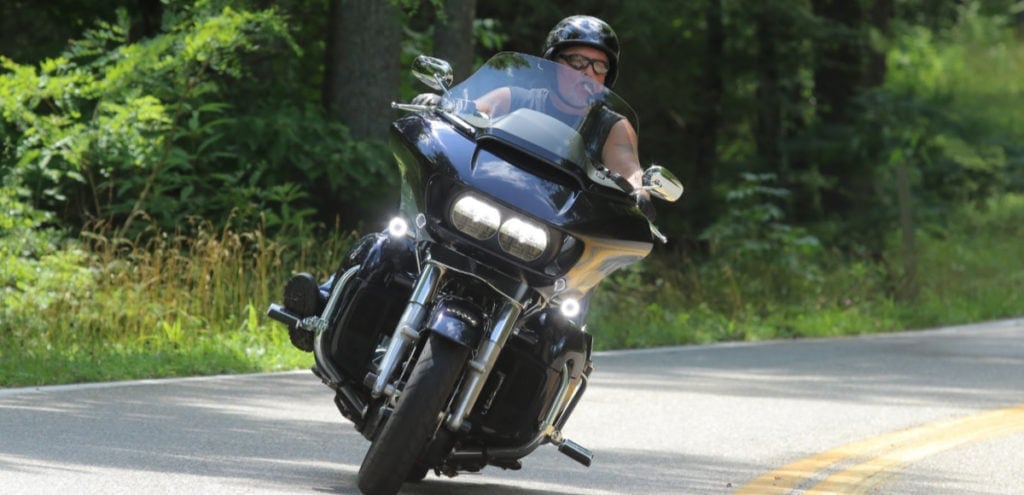 *Use Coupon CODE : NWRG19