Motorcycle Biker Quotes – page 2
A collection of Motorcycle Riding Quotes, Bikers Quotes, Quotes Bikers, Biker Quotes, Motorcycle Sayings, Harley-Davidson Quotes & Biker Sayings put together by Clearview Shields.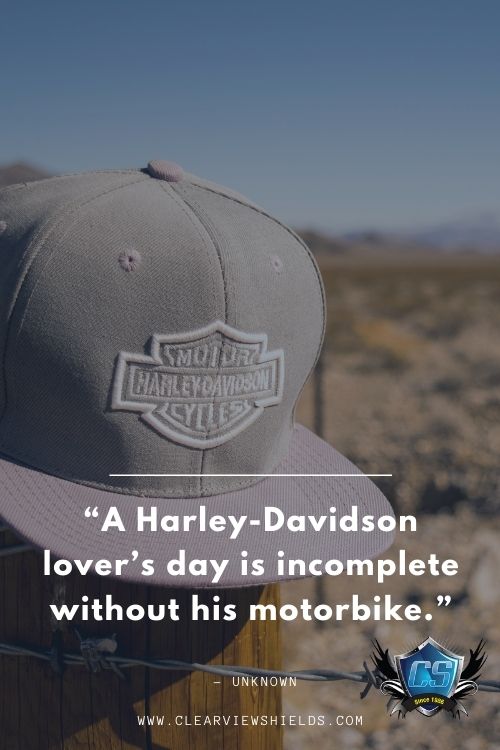 "A Harley Davidson lover's day is incomplete without his motorbike."
-Unknown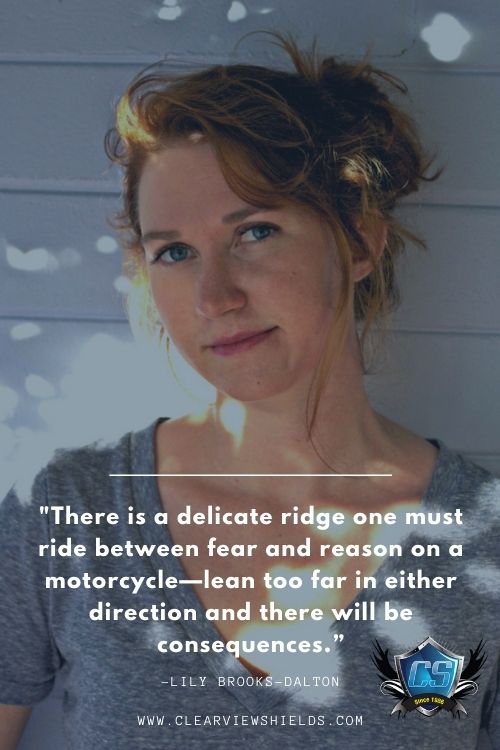 "There is a delicate ridge one must ride between fear and reason on a motorcycle—lean too far in either direction and there will be consequences."
-Lily Brooks-Dalton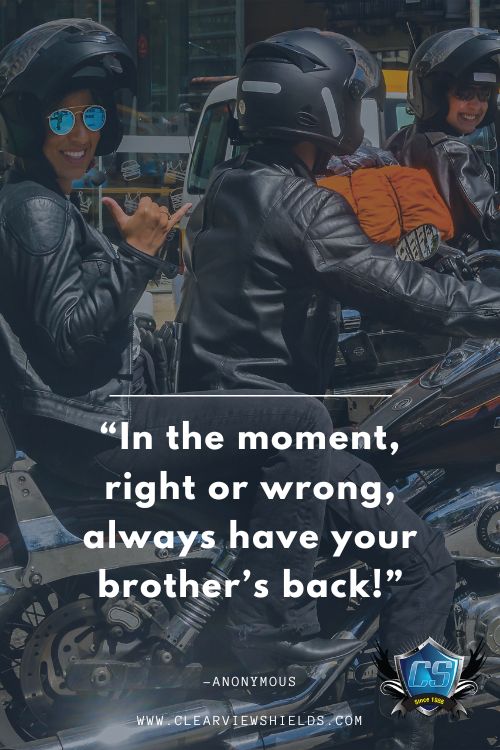 "In the moment, right or wrong, always have your brother's back!"
-Unknown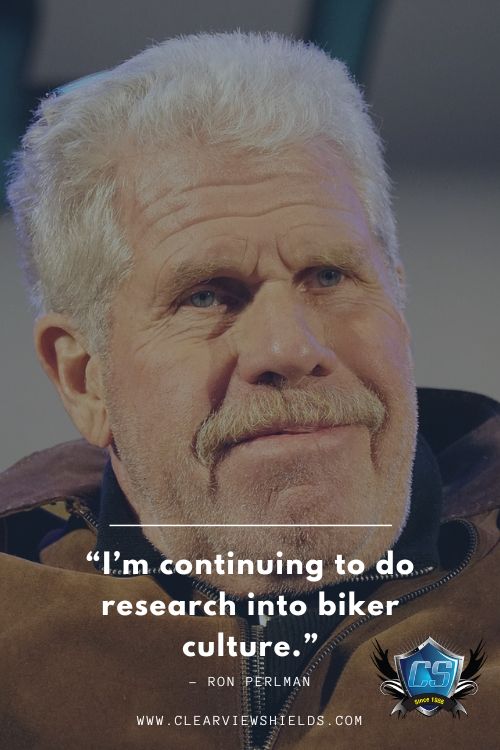 "I'm continuing to do research into biker culture."
-Ron Perlman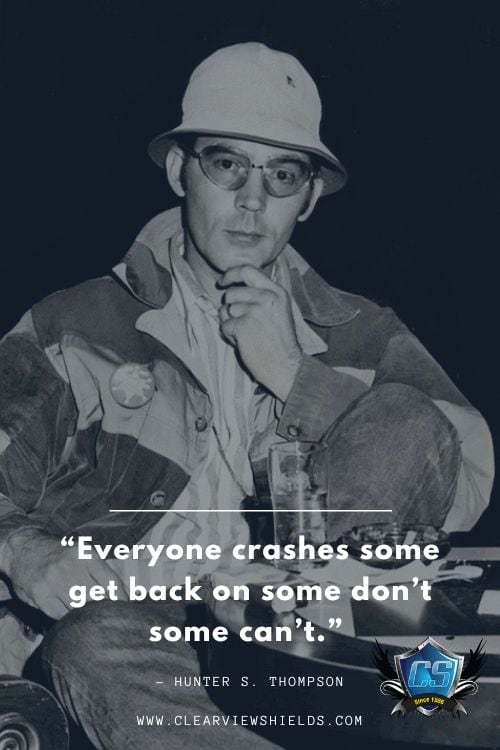 Everyone crashes Some get back on Some don't Some can't.
-Hunter S. Thompson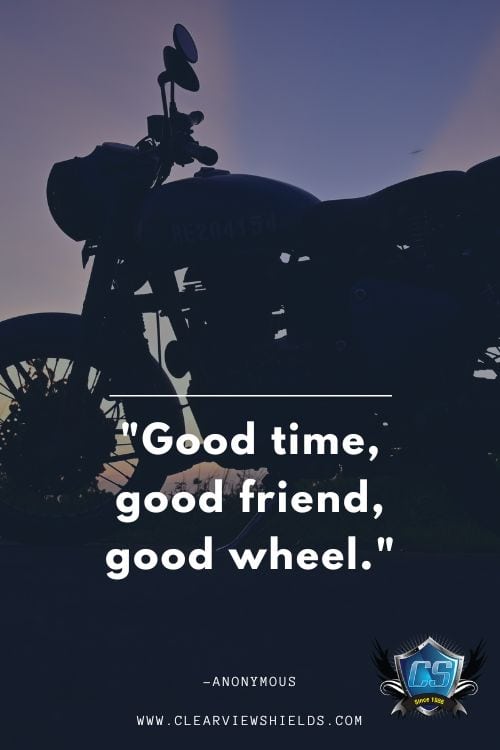 Good time, good friend, good wheel.
-Unknown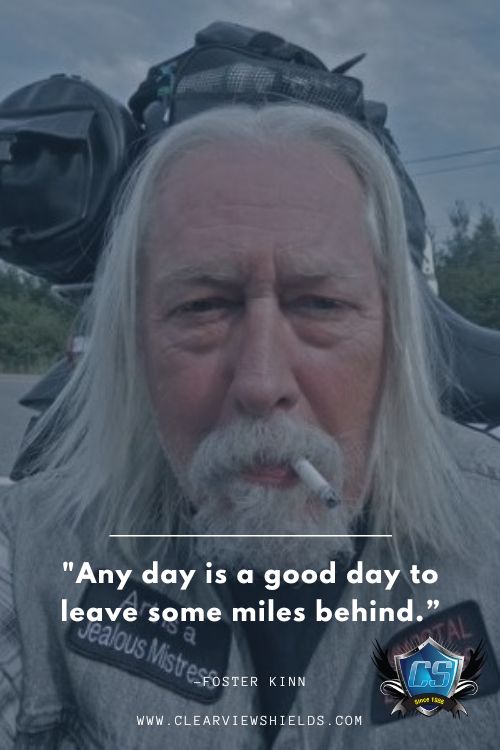 Any day is a good day to leave some miles behind."
-Foster Kinn
Cause one day you are gonna say that today was bumping. We're living on the edge and my motorcycle's speeding. It is what it is and this is how I'm feeling.
-Charles Smith
"Harley Davidson's first motorcycle proves that indeed after failure comes success."
-Unknown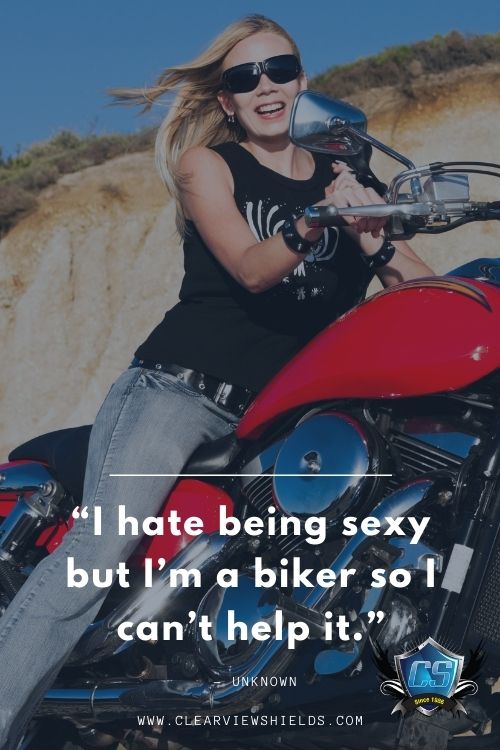 "I hate being sexy but I'm a biker so I can't help it."
-Unknown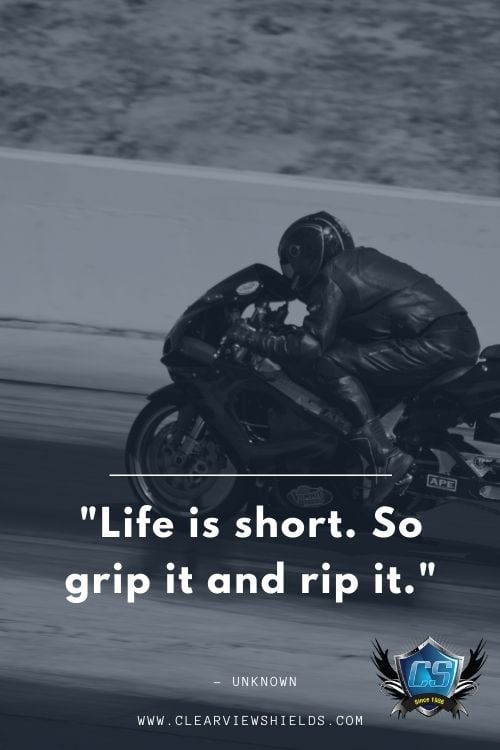 "Life is Short So grip it and rip it."
-Unknown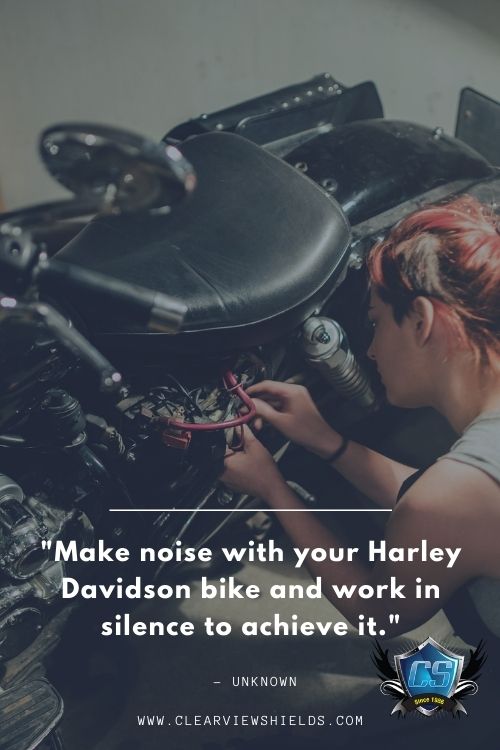 "Make noise with your Harley Davidson bike and work in silence to achieve it."
-Unknown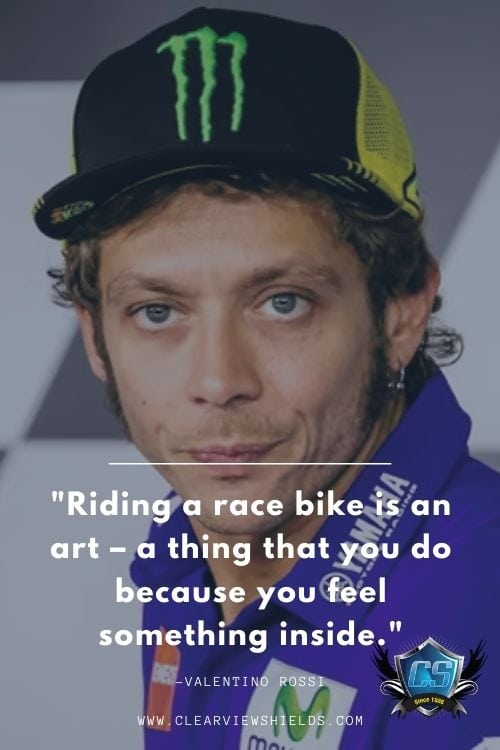 "Riding a race bike is an art – a thing that you do because you feel something inside."
-Valentino Rossi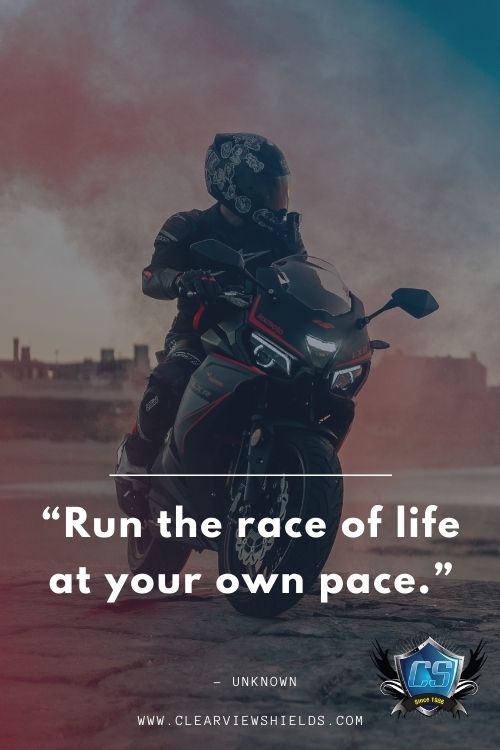 "Run the race of life at your own pace."
-Unknown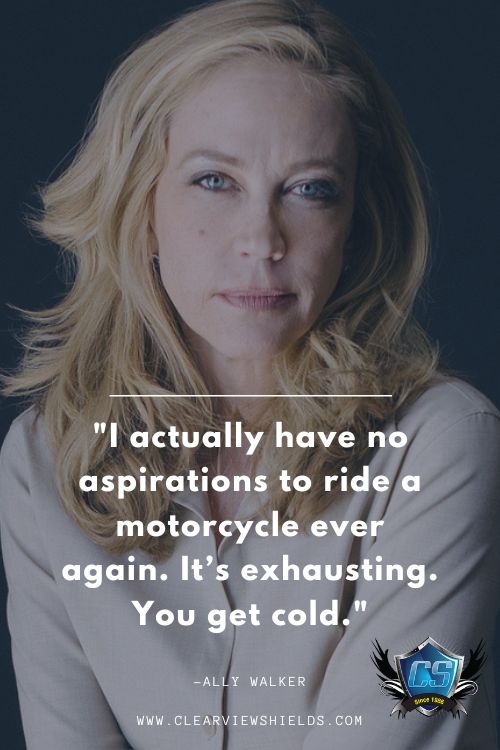 I actually have no aspirations to ride a motorcycle ever again. It's exhausting. You get cold.
-Ally Walker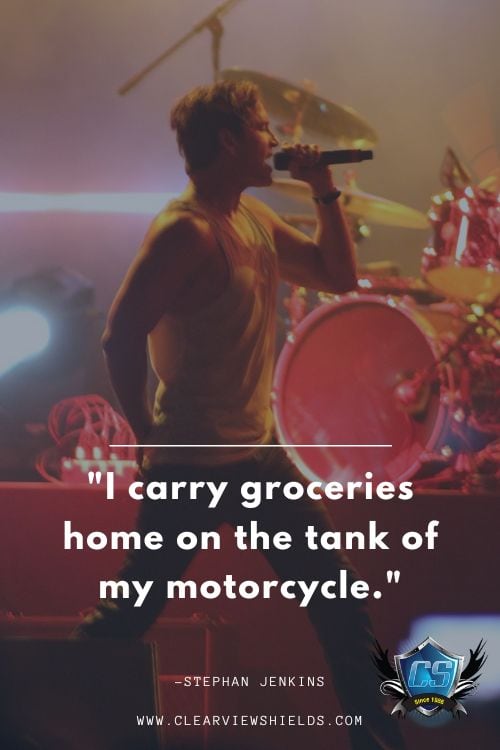 "I carry groceries home on the tank of my motorcycle."
-Stephan Jenkins
"They say treat yourself right, so I bought a Harley Davidson bike for myself."
-Unknown
"Yes, I'm addicted to my bike because It's way better than being addicted to fake love."
-Unknown
"…I didn't want to be a passenger on someone else's motorcycle. I wanted to be the one riding that mother…"
-Lily Brooks-Dalton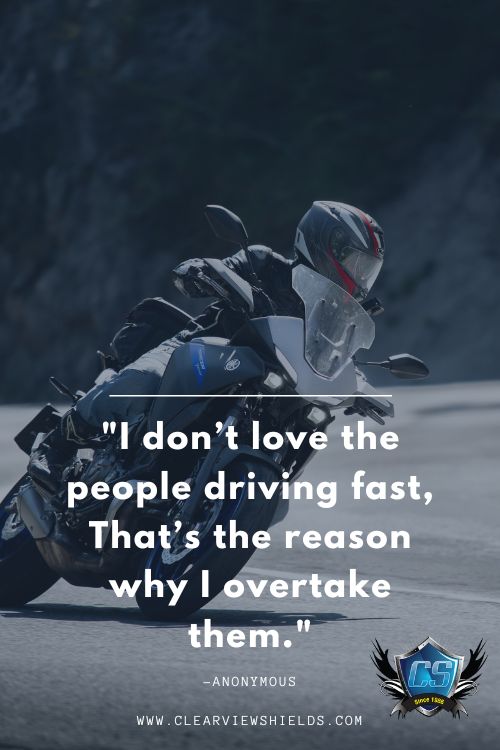 "I don't love the people driving fast, That's the reason why I overtake them."
-Unknown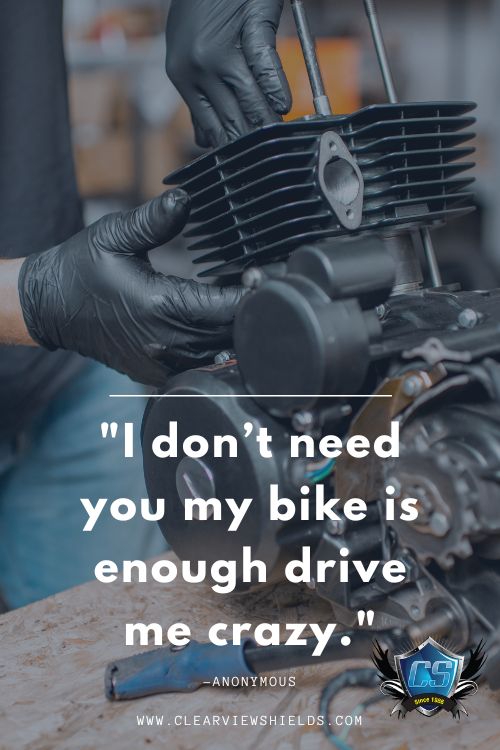 "I don't need you my bike is enough drive me crazy."
-Anonymous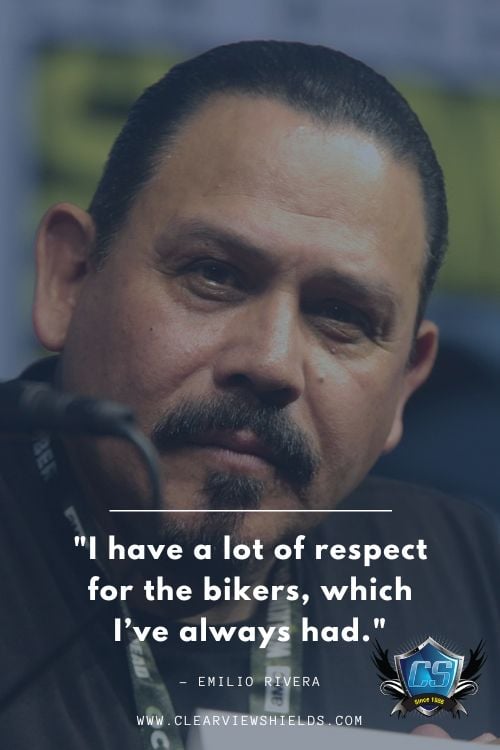 "I have a lot of respect for the bikers, which I've always had."
-Emilio Rivera
"I have discovered biker paradise. It is called the Great Smoky Mountains."
-Foster Kinn
"I look my best when i take my helmet off after a long motorcycle ride. I have a glow and a bit of helmet hair."
-Eric Bana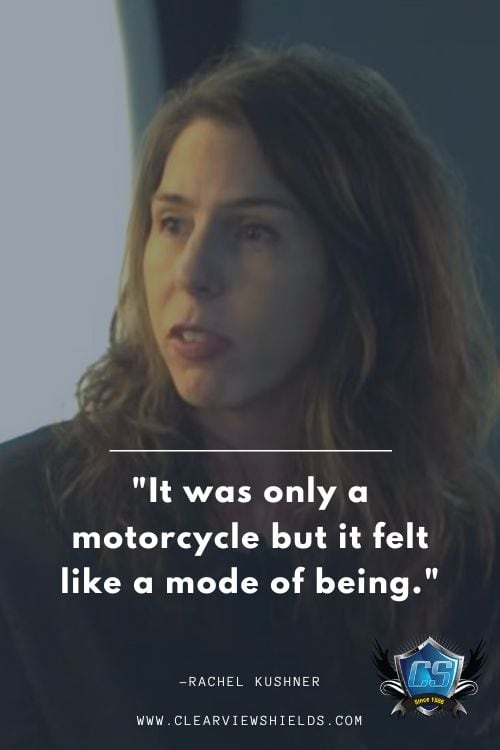 "It was only a motorcycle but it felt like a mode of being."
-Rachel Kushner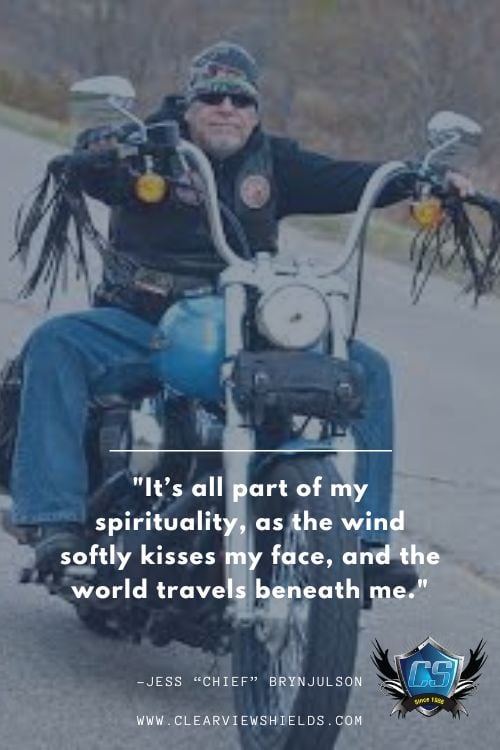 "It's all part of my spirituality, as the wind softly kisses my face, and the world travels beneath me."
-Jess "Chief" Brynjulson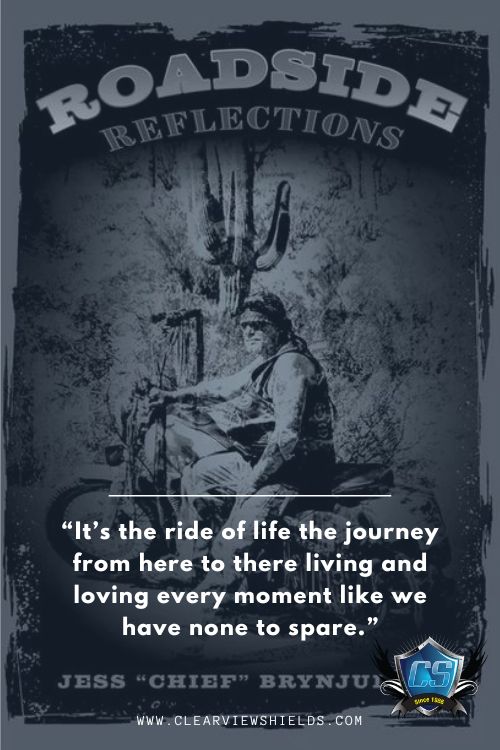 "It's the ride of life the journey from here to there living and loving every moment like we have none to spare."
-Jess "Chief" Brynjulson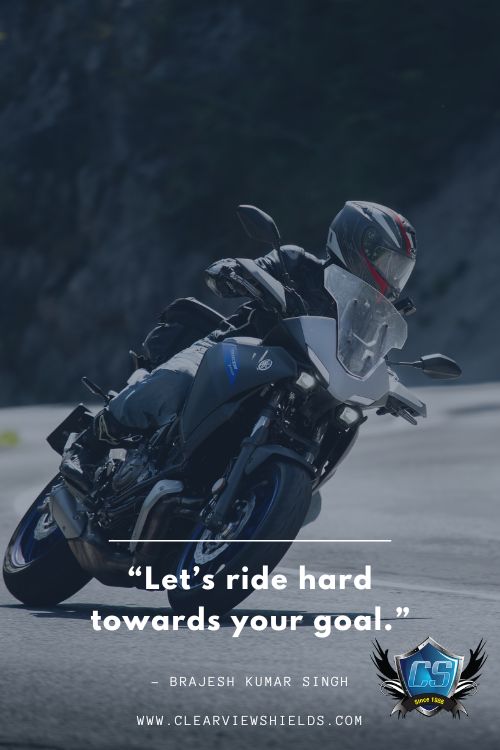 "Let's ride hard towards your goal."
-Brajesh Kumar Singh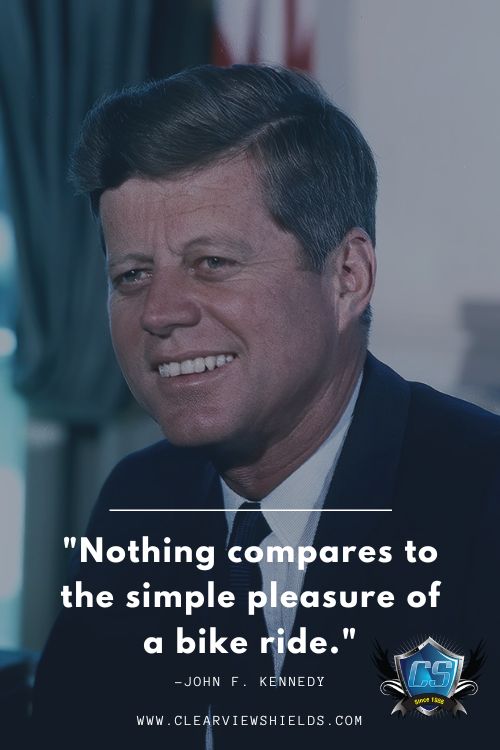 "Nothing compares to the simple pleasure of a bike ride."
-John F. Kennedy
"Riding a motorcycle is a tribute, a tip of the helmet as it were, to our rugged ancestors who challenge us through the dust of centuries, proof that we have succumbed to the safety nets of civilization."
-Foster Kinn
"The joy of riding a motorcycle is out of this world. The thrill of riding in the hills and mountains is an opiate addiction."
-Avijeet Das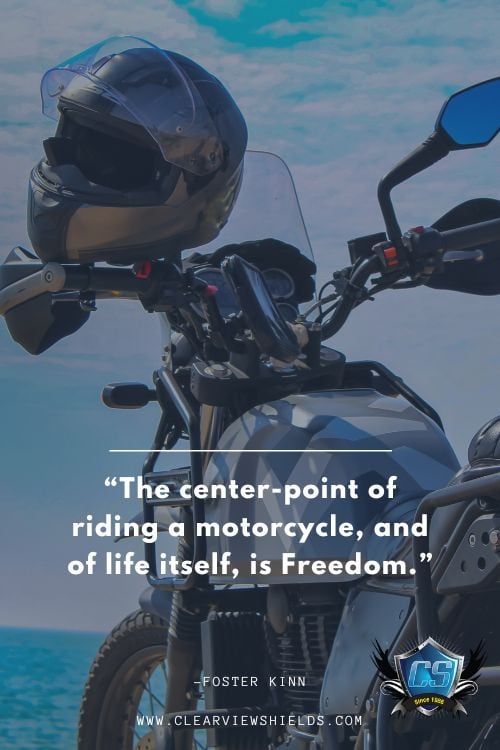 "The center-point of riding a motorcycle, and of life itself, is Freedom."
-Foster Kinn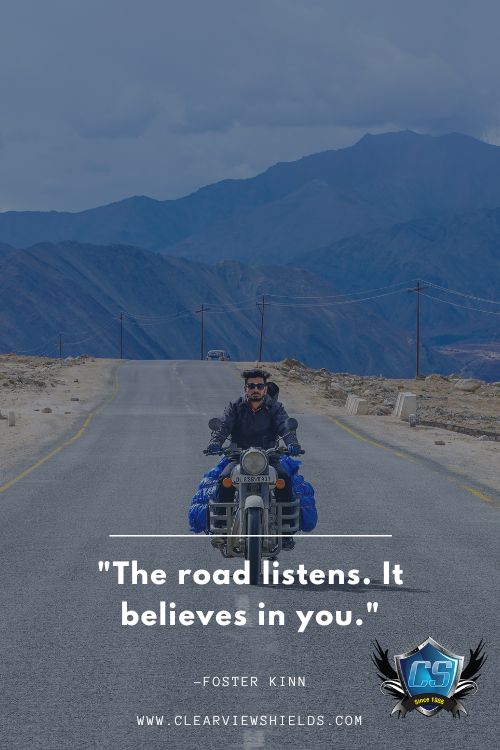 The road listens. It believes in you."
-Foster Kinn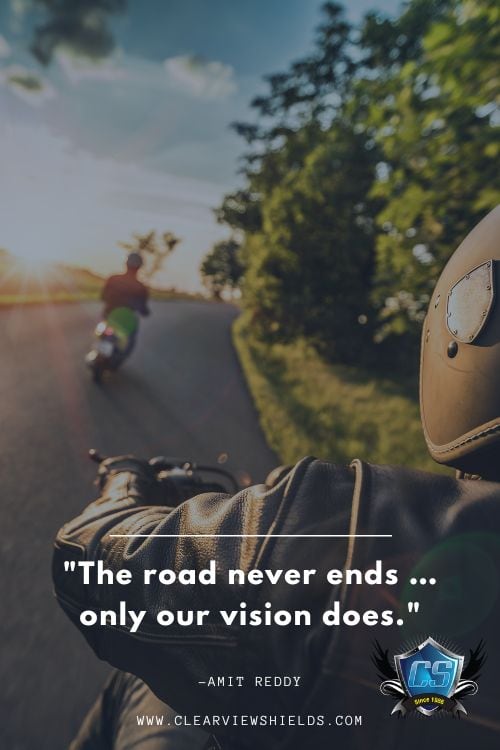 "The road never ends … only our vision does."
-Amit Reddy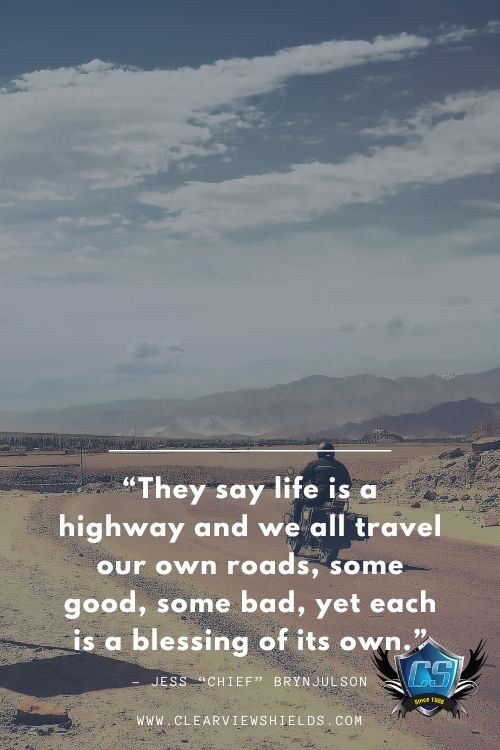 "They say life is a highway and we all travel our own roads, some good, some bad, yet each is a blessing of its own."
-Jess "Chief" Brynjulson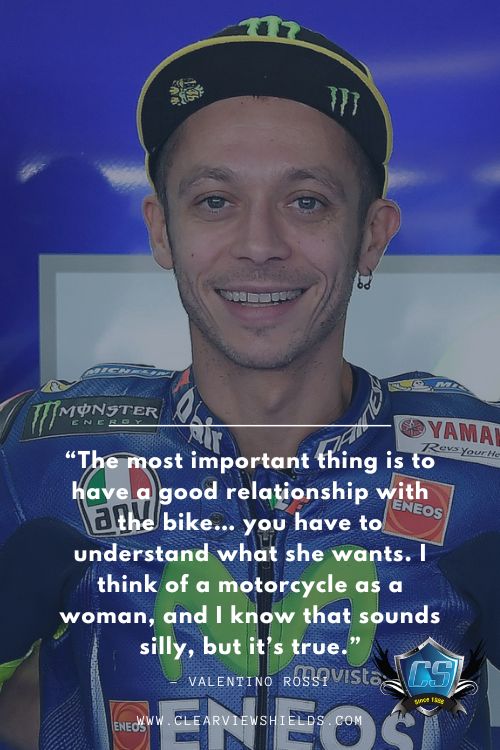 "The most important thing is to have a good relationship with the bike… you have to understand what she wants. I think of a motorcycle as a woman, and I know that sounds silly, but it's true."
-Valentino Rossi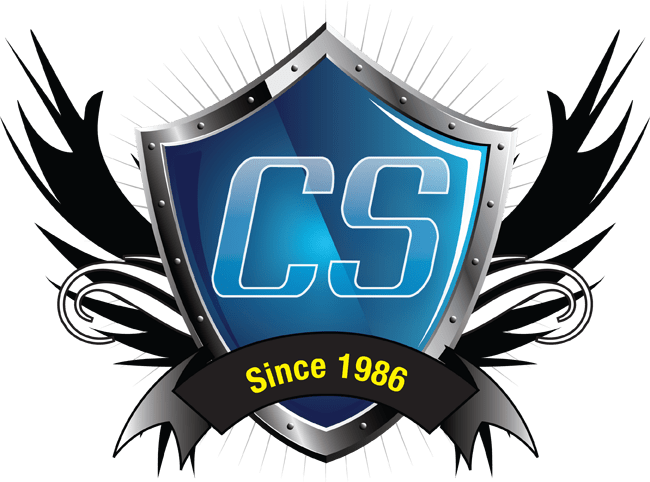 Clearview Shields is the Leading Manufacturer of the World's Finest Motorcycle Windshields
Shop Windshields