Welcome to Clearview Shields Annual Inventory Clearance
We rarely stock product, but over the coarse of a year we do accumulate
New and Blemished inventory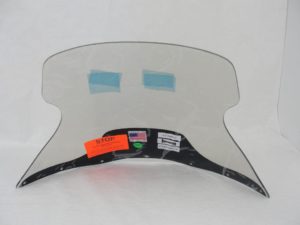 Click here to learn more about Manufactured Blemished Screens
In an effort to reduce our inventory , Clearview Shields will be offering special clearance discounts for both new and blemished screens

Subscribe to our email list and receive notifications of random added specials and deeper discounts
Our available Inventory unfortunately cannot be purchased directly through our website, but grabbing that deal can be achieved easily in two different

ways.
Note: Blemished discounts do not apply to the Vent assembly if needed with screen.
Discounts will only apply to the base windshield. If you own a vent then the Vent can be transferred to your new screen.
---
---
Option 1 Give us a Call
Domestic toll free 800 798 6089 international / Local 970 223 2301
During our Winter Business Hours of 9 to 5 Mon through Thursday
We will check on item availability while you wait

---
Option 2

Email your Request
1. Click on the "Shop Shields" brand button below that matches the Make of your Motorcycle and shop for your new Clearview Shield based on your Model
2.Choose the attributes you want for your Clearview Shield and then copy the SKU# (PART #) found at the bottom of that section (see image below).
3. Click the inventory clearance banner go to the Inventory listing page.
Press CTRL + F or CMD + F to bring up your browser's search bar, then Paste the Part # to search the product you are looking for.
Note: All Part #'s are listed alphebetically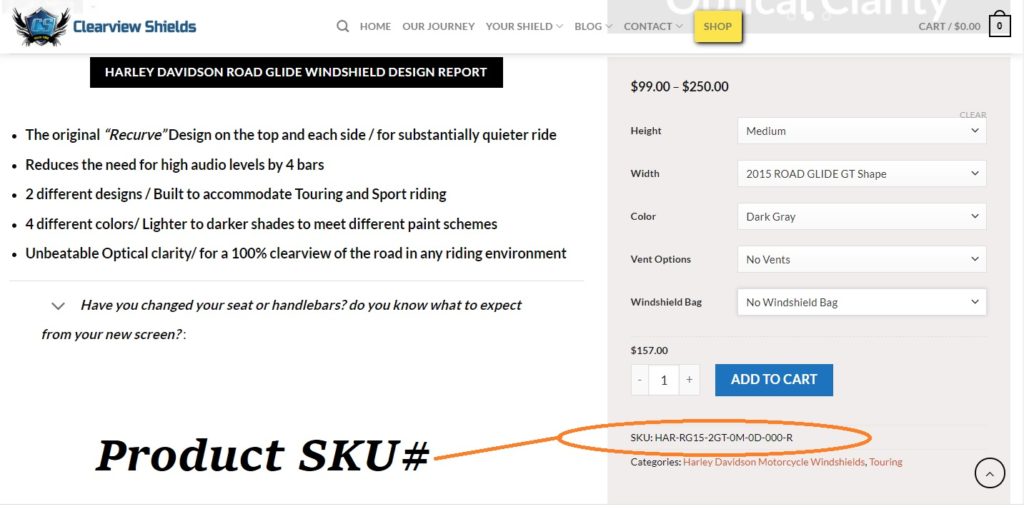 Click the link below to view our available inventory.
Follow the instructions above on how to find your SKU on the list or browse the list on your own.
This inventory clearance is only available for a limited time and while supplies last
Act now for the best deal and the largest selection.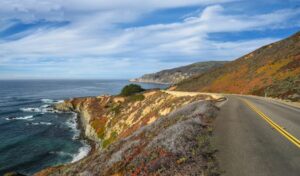 As the winter chill begins to settle in, motorcycle enthusiasts across the United States find [...]